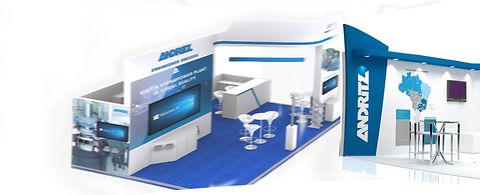 Exhibition and conference AFRICA 2019
AFRICA 2019 in Windhoek, Namibia, offered the best opportunities to bring together industry professionals to discuss water and energy issues relevant to Africa.
From April 2nd till April 4th 2019 the AFRICA 2019 conference and technical exhibition took place in the elegant and well-equipped Safari Court Congress Centre, just outside the center of Windhoek. Following the two previous regional conferences in Africa - which took place in Addis Ababa, Ethiopia in 2013, and in Marrakech, Morocco in 2017 – this year the event was going to the south for AFRICA 2019.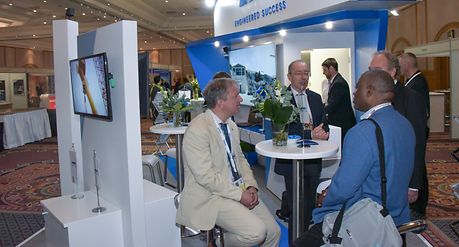 Namibia is a country with plenty of experience in a variety of hydraulic works AND HAVING neighboring countries with major hydro development programs under way: such as Angola, Mozambique, DRC, Zambia, and others: The leading African hydropower event offered a perfect platform for all interested partners in the hydropower industry – utilities, suppliers, investors, project developers, and operators. More than 500 delegates not only from Africa but from all over the world attended this important event.
ANDRITZ has been active in the hydropower market of Africa for more than 100 years and has supplied about 40% of all turbines installed. To underline its leading position, ANDRITZ has been present with a booth and paper presentations about African small hydropower projects, leading generator technology, and outstanding engineered pumps solutions for irrigation, drinking water supply and flood control. To support the communication amongst all participants ANDRITZ was honored to be the co-host of the Welcome Reception.
Once again, AFRICA 2019 offered ample opportunities for promoting our the comprehensive product, solution, and service portfolio. In parallel we demonstrated our competence in processes and technology, improved existing customer relations, and identified future potentials in the promising African hydropower market.
Here are some pictures from the event