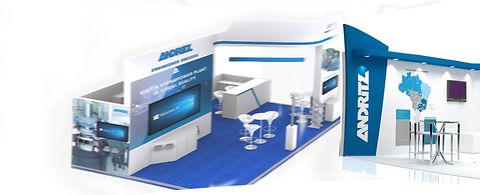 HYDRO 2017
Perfect meeting opportunity for the hydropower community
The stunning city of Sevilla in the autonomous community of Andalucía in southern Spain was an ideal setting for the HYDRO 2017 International Conference and Exhibition.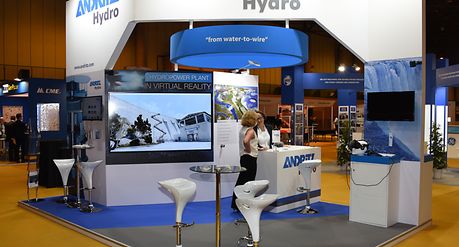 More than 1,200 delegates from all over the world discussed the wide range of issues relating to hydropower, with emphasis on international collaboration: working together in project planning and implementation to shape the future of world hydropower development.
ANDRITZ HYDRO, as one of the global suppliers for electro-mechanical systems and services, used this opportunity to underline the leading position in the hydropower market. To strengthen this position we presented several papers for topics like fish surveillance, independent model testing, pump-turbine rehabilitation, outstanding motor-generator design, the HIPASE success, and O&M market requirements.
For the very first time in Europe the ANDRITZ HYDRO booth was fitted with a virtual reality (VR) equipment, presenting a "real" hydropower plant – but in an "virtual" environment. The system is able not only to provide a proper arrangement of all electro-mechanical components but also to give an idea for the dimensions and sounds - and for astounding views, e.g. diving into the draft tube or flying above the gates. Many visitors took this chance to experience this new feature.
The participation of ANDRITZ HYDRO in the HYDRO 2017 International Conference and Exhibition with paper presentation, information exchange between all delegates, and a new booth concept was a great success and strengthened once again the company's excellent reputation in the hydropower market.
Here are some pictures from the event