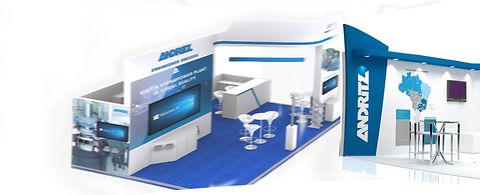 Hydropower Caspian and Central Asia
ANDRITZ Hydro's participation in the exhibiition in Tbilisi, Georgia
For the third time the international congress and exhibition "Hydropower Caspian and Central Asia" took place, this year in Tbilisi, Georgia, on 20-21 February 2019.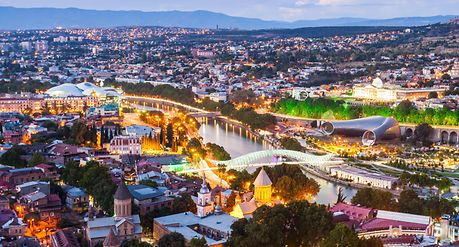 The congress is a professional venue for high-level participants to discuss key topics of the hydropower industry in the Caspian and Central Asia region. More than 100 high-profile participants addressed the development of hydropower, construction and renovation projects in the region, successfully realized hydropower projects, innovative solutions, technologies and equipment for modernization and operation, possibilities to attract investments, and the development of small and mini hydropower plants. To underline the leading position of ANDRITZ Hydro in the region, we participated with an own booth, seizing the opportunity for direct information exchange and discussions between our customers, consultants, and partners.
The countries of the Caspian and Central Asia region, especially Kyrgyzstan and Tajikistan, represents some of the largest hydropower potentials in the world. Most of the huge potential is still untapped. In countries like Georgia, Kazakhstan, Kyrgyzstan privatization of the hydropower sector has boosted the development of new projects. To optimize the existing hydropower plants and activate the untapped existing potential some of the biggest hydropower plants are due for modernization (Nurek, Toktogul, Enguri, Shardara etc.). In parallel some very large new projects are under construction respectively planned (Rogun, Kambarata, Nenskra, Namakhvani etc.).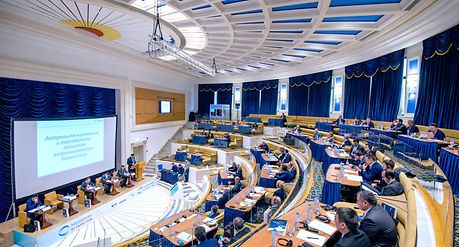 For more than 15 years, ANDRITZ Hydro has been active in the promising Caspian and Central Asia hydropower market. The first important step was the establishing of the representative office in Tbilisi, Georgia in the year 2013. In order to cope with the huge investment potential in the region and to closely follow the project landscape, ANDRITZ Hydro opened a representative office as regional hub in the capital city of Almaty, Kazakhstan in 2017. In Kyrgyzstan we have just finalized two small hydropower projects and had the first success in the hydropower market of Uzbekistan. In 2018, ANDRITZ made a big step forward in the hydropower market of the Republic of Tajikistan. We received an order for rehabilitation and modernization of the entire electro-mechanical equipment, including the inspection and repair of nine penstocks, for the existing Nurek hydropower plant. With the current installed capacity of 3,000 MW, Nurek is the largest hydropower plant in Central Asia and covers more than 70% of the national electrical energy demand in Tajikistan. In parallel with this success in 2018, and to guarantee a close cooperation with all involved partners ANDRITZ has established a local representative office in Dushanbe at the same year.
We believe that ANDRITZ has the technical competence and tailor made solutions to support the development of the hydropower market in Central Asia - a very promising region for hydropower.