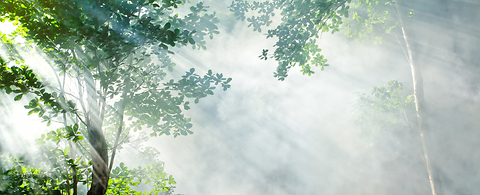 ANDRITZ showcases two new animal feed innovations that increase throughput and processing line efficiencies
2022/05/31
Visit the ANDRITZ STAND, 01/340, at VICTAM International 2022
ANDRITZ has introduced two groundbreaking innovations at VICTAM International 2022, currently being held at the Jaarbeurs Event and Convention Centre in Utrecht, the Netherlands, from May 31 to June 2. ANDRITZ experts are on hand at hall 01, booth 340 (01/340), to demonstrate how the company's advanced technologies ensure that manufacturers can remain competitive, increase productivity, reduce waste, and maintain the highest levels of quality.
Introducing the Paladin 2000 3-roll automatic roll adjustment system for Paladin pellet mills, and Metris Vibe – a groundbreaking, integrated solution for condition monitoring.
The 3-roll automatic roll adjustment system for the Paladin 2000 pellet mill enables different distances to be set between the die and the rolls. It gives feed manufacturers the ability to select the perfect distance between roll and die for different recipes on a single pellet mill, ensuring a higher-quality and more stable product, including a broader range of by-products.

Also, to support the efficiency of the 3-roll automatic roll adjustment system, operators have the additional advantages of having roll slip control, a quick die changing device, and increased motor power available as options. 

Tangible operating and process benefits are what customers can expect to see, including improved pellet quality, increased capacity and improved power utilization with an assembly that is durable, versatile and simple to operate. 
Metris Vibe is a wireless vibration and temperature sensor that can monitor the health status of mechanical equipment regardless of the original manufacturer. Durable and wireless, the sensor works in all rough environments and delivers lower operating costs through predictive maintenance as well as increased uptime, reduced maintenance, higher production reliability, and improved safety. 

The Vibe sensor measures the vibration and temperature input of key equipment, analyzing corresponding data points and comparing them with the extensive vibration data contained in the diagnostic database.  

Its predictive capabilities not only minimize the risk of a catastrophic failure, operator injuries and high equipment repair costs, they also deliver increased productivity by minimizing unplanned production stoppages, thus maximizing availability and delivering uptime advantages.

Proactive advice and alerts are provided through the sensor's powerful operating program via mobile app or web browser – anytime and anywhere. Securely integrated independently of customers' IT systems, this helps on-site maintenance teams identify the root cause of a problem quickly and enables inspections and maintenance to be focused and performed according to specific conditions before a more severe problem develops.
"VICTAM International is a core event for ANDRITZ," comments Stefan de Roo, Global MarCom Manager for Feed and Biofuels. "We are constantly evolving our plant solutions portfolio to better support our customers in this industry and are delighted to be introducing these two exceptional innovations that we believe will add significant value for animal feed producers looking to optimize their output. It is a good opportunity to share ideas and experience, and we are welcoming customers, both new and existing, to our stand to view these latest developments and discuss how ANDRITZ can help overcome any challenges they may have in feed production."
Passing our booth? Join us for a cup of coffee in hall 01, booth 340 (01/340), and we will be happy to discuss how we can engineer your future success together.
- End -
ANDRITZ GROUP
International technology group ANDRITZ offers a broad portfolio of innovative plants, equipment, systems, services and digital solutions for a wide range of industries and end markets. ANDRITZ is a global market leader in all four of its business areas – Pulp & Paper, Metals, Hydro, and Separation. Technological leadership, global presence and sustainability are the cornerstones of the group's strategy, which is focused on long-term profitable growth. The publicly listed group has around 27,100 employees and over 280 locations in more than 40 countries.
ANDRITZ FEED & BIOFUEL
ANDRITZ Feed & Biofuel is one of the world's leading suppliers of process solutions, technologies and services for the animal feed, aqua feed, pet food, and biofuel industries. The technologies and services focus on maximum utilization of raw materials, increased production efficiency and sustainability as well as lowest possible total cost of ownership, while achieving the highest levels of safety, quality and control, from feedstock to final product.