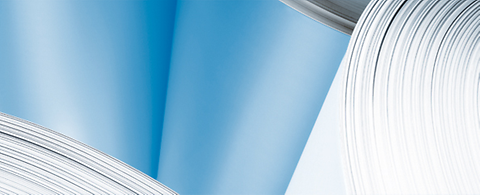 ANDRITZ successfully starts up semi-chemical pulp line with green liquor pulping technology at JSC Arkhangelsk Pulp and Paper Mill, Russia
2016/02/02
International technology Group ANDRITZ has successfully started up the pulp line delivered to JSC Arkhangelsk Pulp and Paper Mill (APPM) at the Novodvinsk mill, Russia. The new line features ANDRITZ green liquor technology for efficient pulp cooking, refining, and washing and produces 1,000 t/day of semi-chemical pulp for the production of corrugated board from birch and aspen.
Semi-chemical pulp is produced in a combination of mild chemical treatment and subsequent mechanical treatment in which the fibers are liberated from the wood matrix. This delignification process step is interrupted at an early stage in order to increase the yield and produce stiff fibers – an important quality criterion in the production of corrugated medium. A major advantage of the ANDRITZ green liquor technology, which is mainly applied for hardwoods and enhances the fiber quality substantially, is the efficient and easy recovery of cooking chemicals in the adjacent kraft mill. Thus, no additional process steps are needed for chemical recovery.
With this new line, the production capacity of APPM has doubled, while productions costs and waste water volume have been substantially reduced.
– End –

The ANDRITZ GROUP
ANDRITZ is a globally leading supplier of plants, equipment, and services for hydropower stations, the pulp and paper industry, the metalworking and steel industries, and for solid/liquid separation in the municipal and industrial sectors. The publicly listed technology Group is headquartered in Graz, Austria, and has a staff of almost 25,000 employees worldwide. ANDRITZ operates over 250 sites worldwide.
ANDRITZ PULP & PAPER
ANDRITZ PULP & PAPER is a leading global supplier of equipment, systems, and services for the production and processing of all types of pulps, paper, tissue, and cardboard. The technologies cover the processing of logs, annual fibers, and waste paper; the production of chemical pulp, mechanical pulp, and recycled fibers; the recovery and reuse of chemicals; the preparation of paper machine furnish; the production of paper, tissue, and board; the calendering and coating of paper; as well as treatment of reject materials and sludge. The service range includes modernization, rebuilds, spare and wear parts, service and maintenance, as well as machine transfer and second-hand equipment. Biomass, steam, and recovery boilers, as well as gasification plants for power generation, flue gas cleaning plants, plants for the production of nonwovens, dissolving pulp, and panelboards (MDF), and recycling plants are also allocated to the business area.