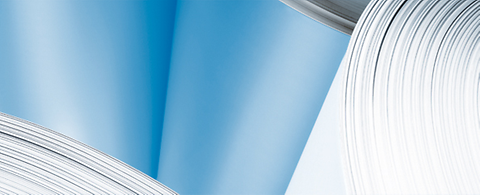 ANDRITZ presents comprehensive service product portfolio for sustainable paper production at Zellcheming
2022/05/02
International technology group ANDRITZ will present its comprehensive service portfolio for sustainable paper production at the Zellcheming trade show from June 29 to July 1, 2022, in Wiesbaden, Germany.
In addition to applications in fiber preparation, the focus will lie primarily on the full product portfolio for machine clothings and roll service.
Dryer fabric and press felt technology made in Europe
MasterDry is the latest dryer fabric technology from ANDRITZ. Depending on the application, the variants developed are designed for high temperatures, high contamination resistance, or long lifetime. Taking "Paper Sustainability" as its theme, ANDRITZ will present its research results and products relating to recycling of trim in press felt production. The recycled fibers are returned to the production process without any loss of quality, thus significantly decreasing the product's carbon footprint.
Smart rolls – dynamic monitoring of the nip profile
ANDRITZ will present another innovation with its Smart Rolls. These Smart Rolls equipped with sensors measure the nip conditions in the roll cover in real time. In contrast to static measurements, dynamic measurements allow thermal, mechanical, or vacuum influences to be analyzed during operation. This enables performance optimization without downtime.
VIB systems – market leader in moisturizing applications for specialty papers
To produce high-quality specialty papers, ANDRITZ will show its special VIB MoistureTech system at the exhibition. It precisely controls the moisture properties of refined papers and is one of the most effective and economical ways of saving fibers and energy.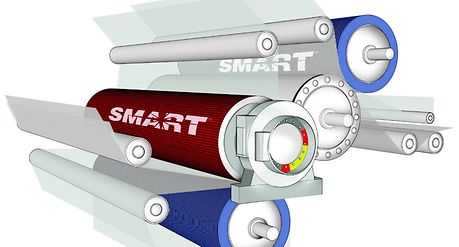 In the fiber preparation sector, ANDRITZ will present the latest generation of the Metris addIQ RheoScan – an optical measuring system for automatic polymer dosing in sludge dewatering that increases process stability and reduces operating costs.
The Screen Booster modular upgrade solution for screens and screen baskets improves screening efficiency, saves energy, and reduces maintenance. The Screen Booster is available for most models and makes on the market and usually pays for itself in just a few weeks.
Another upgrade is the Multi-Injection Chamber for cleaner systems. It prevents frequent blockages and allows separation of much larger dirt particles than before.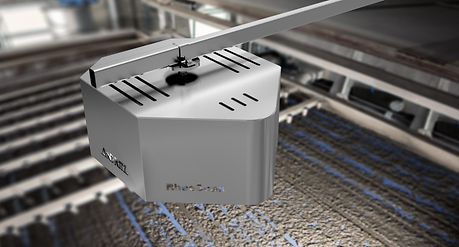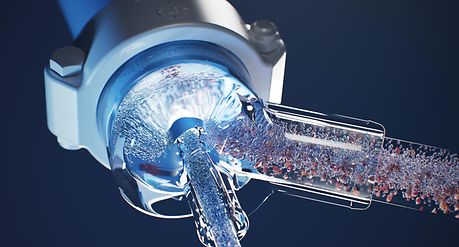 ANDRITZ pumps with innovative gasification are used throughout the papermaking process. The single-stage ANDRITZ centrifugal pumps in the ACP series are suitable for pumping various media. Depending on the design, they can pump differently contaminated media with solids contents of up to 8%. The integrated SMARTSEP degassing system is a special feature of ANDRITZ centrifugal pumps. It removes gas from the media and conveys fibers reliably back to the pump at the same time.
- End -
ANDRITZ GROUP
International technology group ANDRITZ offers a broad portfolio of innovative plants, equipment, systems, services and digital solutions for a wide range of industries and end markets. ANDRITZ is a global market leader in all four of its business areas – Pulp & Paper, Metals, Hydro, and Separation. Technological leadership, global presence and sustainability are the cornerstones of the group's strategy, which is focused on long-term profitable growth. The publicly listed group has around 27,100 employees and over 280 locations in more than 40 countries.
ANDRITZ PULP & PAPER
ANDRITZ Pulp & Paper provides sustainable technology, automation, and service solutions for the production of all types of pulp, paper, board and tissue. The technologies and services focus on maximum utilization of raw materials, increased production efficiency, lower overall operating costs as well as innovative decarbonization strategies and autonomous plant operation. Boilers for power generation, flue gas cleaning systems, various nonwoven technologies, panelboard (MDF) production systems, as well as recycling and shredding solutions for numerous waste materials also form a part of this business area. State-of-the-art IIoT technologies as part of Metris digitalization solutions complete the comprehensive product offering.