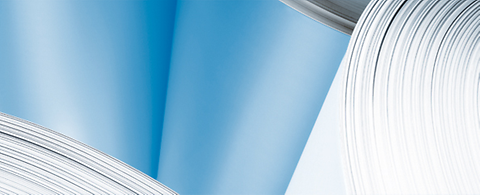 ANDRITZ presents comprehensive pulp and paper product portfolio for sustainable technologies at PulPaper 2022
2022/05/31
International technology group ANDRITZ will present its comprehensive pulp and paper product portfolio for sustainable technologies at PulPaper tradeshow, booth # 6b50, from June 7 to June 9, 2022, in Helsinki, Finland.
At the exhibition, ANDRITZ will focus on topics of CircleToZero™, digitalization, cybersecurity, and lifecycle services.
ANDRITZ experts will hold the following speeches at the Future Square:
Tuesday, June 7, 2022, at 2:00 pm: CircleToZero™, a global ANDRITZ initiative towards zero emissions and zero waste in pulp mills by Mr. Naveen Chenna, Head of Business and Technology Development, CircleToZero.
Wednesday, June 8, 2022, at 3:00 pm: Cybersecurity, from threat detection to risk management by Mr. Kay Ernst, Regional Sales Director, OTORIO.
Thursday, June 9, 2022, 3:00 pm.: Autonomous pulp mill by Mr. Daniel Schuck, Vice President Metris Technology, ANDRITZ AUTOMATION.
ANDRITZ is also present at PulPaper Conference with a speech:
Tuesday, June 7, 2022, 3:35– 4:00 pm: Improving availability with intelligent predictive maintenance in pulp and paper operations by Mr. Luis Binotto, Senior Vice President, Maintenance Performance.
ANDRITZ is looking forward to meeting you at Pulpaper 2022!
- End -
ANDRITZ GROUP
International technology group ANDRITZ offers a broad portfolio of innovative plants, equipment, systems, services and digital solutions for a wide range of industries and end markets. ANDRITZ is a global market leader in all four of its business areas – Pulp & Paper, Metals, Hydro, and Separation. Technological leadership, global presence and sustainability are the cornerstones of the group's strategy, which is focused on long-term profitable growth. The publicly listed group has around 27,100 employees and over 280 locations in more than 40 countries.
ANDRITZ PULP & PAPER
ANDRITZ Pulp & Paper provides sustainable technology, automation, and service solutions for the production of all types of pulp, paper, board and tissue. The technologies and services focus on maximum utilization of raw materials, increased production efficiency, lower overall operating costs as well as innovative decarbonization strategies and autonomous plant operation. Boilers for power generation, flue gas cleaning systems, various nonwoven technologies, panelboard (MDF) production systems, as well as recycling and shredding solutions for numerous waste materials also form a part of this business area. State-of-the-art IIoT technologies as part of Metris digitalization solutions complete the comprehensive product offering.