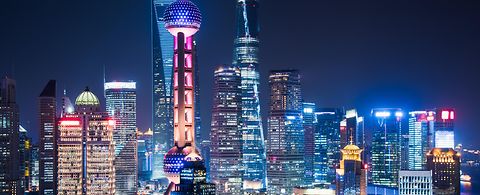 ANDRITZ at SINCE 2023
From November 08-10 ANDRITZ presents its wipes, durable and hygiene solutions in Shanghai, China
International technology group ANDRITZ will be presenting its innovative nonwovens production and textile solutions at SINCE in Shanghai, China, from November 08 to 10 (booth 1L10). The ANDRITZ product portfolio covers state-of-the-art nonwovens and textile production technologies such as air through-bonding, needlepunch, airlaid, spunlace, spunbond, wetlaid/Wetlace™, converting, textile finishing, airlay, and natural fiber processing.
NEW DEVELOPMENT IN DRYLAID TECHNOLOGY: CA35 CARD
ANDRITZ has an experienced platform for production and service specially geared to fit the Asian nonwovens industry at ANDRITZ (China) Ltd. Wuxi Branch. It designs and manufactures cutting-edge equipment to complement the ANDRITZ aXcess product range, which includes complete lines and individual machines for air-through bonding, needlepunch, and spunlace processes.  
 The latest development in the aXcess range is the CA35 card for high capacities. Thanks to the improvement of fibers and web handling, the new CA35 card makes it possible to reach a speed of up to 200 m/min, while keeping the MD/CD ratio below 4:1. With this improved performance, the new CA35 card offers a competitive capacity/investment ratio for air-through bonding, spunlace, and Wetlace CP processes.  
DRIVING SUCCESS IN WIPES MARKETS
ANDRITZ will be focusing on its comprehensive technologies for all types of wipes: AirlaceTM, Spunlace, WetlaceTM, and Wetlace CP. With the recent acquisition of Dan-Web, ANDRITZ is expanding its portfolio to include the well-known airlaid and airlace processes, offering its customers an even wider range of options. As a leading supplier to the nonwovens industry, ANDRITZ plays an important role in the development of sustainable products – such as wipes that are biodegradable and/or flushable and produced from natural or recycled fibers – all with one goal in mind: to reduce and eliminate plastic components and to reuse raw materials while maintaining the high quality of the desired product properties.  
HIGHLIGHTS IN HYGIENE NONWOVENS AND APPLICATIONS  
ANDRITZ provides complete lines and individual machines to produce hygiene nonwovens and applications, such as air-through bonding, spunlace lines, nonwovens calenders, Spunjet equipment, and complete converting lines for baby, adult, and fem care products.  
 The ANDRITZ air-through bonding lines deliver all the fabric characteristics of nonwovens for hygiene end uses, such as top sheets, acquisition distribution layers, and back sheets. The well-known ANDRITZ carding machines are the key to success in achieving perfect web uniformity and comfort. 
With the ANDRITZ air-through bonding line, you can benefit from high production capacity and high-performance fabrics from 16 to 80 gsm made from bi-component fibers produced at high speeds of up to 250 m/min. The air-though bonding allows you to include cellulosic and natural fiber in the fiber blend to improve the quality of absorbent hygiene products and reduce the consumption of plastics. 
CUTTING-EDGE SOLUTIONS FOR DURABLE APPLICATIONS 
The ANDRITZ needlepunch portfolio will be another highlight at the SINCE exhibition. It provides customers with superior technologies and enables them to produce exactly the fabric characteristics they need, such as market entry solutions for premium production lines with fabric weights ranging from very light (<70 gsm) to heavy (up to 4,000 gsm).  
ANDRITZ will be introducing its latest solutions in PTFE processing for filtration from the raw material to the end of the line, with dedicated expertise to enhance production capacity and product uniformity. Great attention will also be paid to high-performing batt forming solutions for glass fiber and natural fiber. 
Moreover, we will be presenting our ProWidTM technology for profile weight correction in the needlepunch industry, which fits both our eXcelle crosslappers and our aXcess range of batt forming solutions for a wider, cost-sensitive approach. This device optimizes processes by ensuring a more regular product weight and providing a faster return on investment via significant material savings. The ProWid system allows the carded web to be stretched to reduce its fiber weight so that the stretched web areas can be laid by the crosslapper on both edges of the fiber mat provided. Its closed loop design is an advantage in constantly improving the CV%. Better products then make it possible to penetrate new markets or to implement more attractive prices for most applications. 
The entire ANDRITZ Nonwoven and Textile team is looking forward to welcoming customers to our booth (booth 1L10).