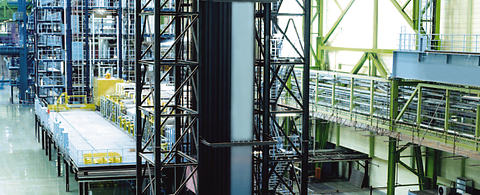 Continuous annealing lines
Continuous annealing lines (CAL) are used to soften the material after cold rolling.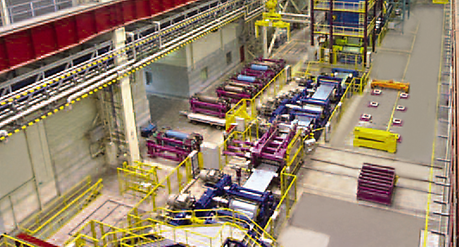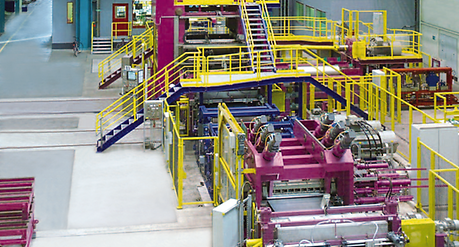 Product description
The material can be softened after cold rolling by heating the strip to temperatures of up to 850 °C, holding it at this temperature, and cooling it at a desired cooling rate to a specific temperature. Thus, the mechanical properties necessary for each application are achieved in a precisely controlled way. Water quenching and overaging may also be required process steps. The final product quality in terms of mechanical properties and surface quality is adjusted by an in-line skin pass mill.

The heating furnace may be a direct-fired furnace or an all-radiant tube configuration.

CALs are used for tin-plate material and for the production of cold rolled strip for further processing, for example in an electrogalvanizing or color coating line for direct sale. Continuous annealing lines are also used for the production of silicon strip for electromagnetic applications. Surface cleaning in front of the annealing furnace is an important feature to achieve best product quality.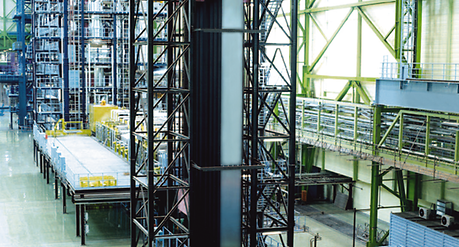 Customer benefits
The direct-fired furnace allows extremely accurate control of the atmosphere conditions and, due to its specific configuration, enables low energy consumption by only heating the actual strip width.
The downstream radiant tube section is equipped with the proven on-off technology with low-pollution burners.
The differential rapid jet cooling technology (DRJC), which is implemented in the cooling section, sets new standards through highest cooling rates with constant and controlled cooling across the strip width, and it adjusts additionally to the strip width, thus saving energy.
Furnace, mechanical, and automation equipment come from a single-source supplier
Corresponding E&A models
Furnace, skin passing mathematical models