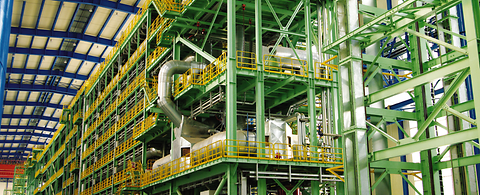 Continuous annealing line furnaces for all applications
ANDRITZ provides annealing furnaces (CAL) with a wide range of heating and cooling technologies to satisfy the process requirements for production of all types of steel grades.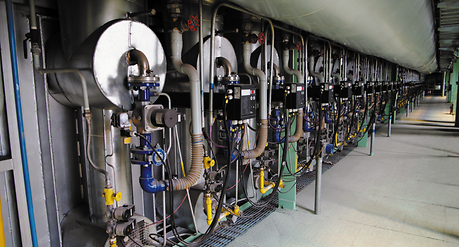 Product description
ANDRITZ Metals offers a wide range of well proven technologies to heat, soak, cool, and overage steel strip in different atmospheres.
Heating technologies
Direct fired furnace (DFF) with its preheating pass (using its own waste gases) replaces up to 12 passes of the radiant tubes heating a vertical furnace. ANDRITZ Selas burners and ultra low NOx emissions allow very accurate controlling of the atmosphere, cleaning of the strip by reduction of oxides, and elimination of the iron fines and oils. This takes place in one heating pass with excellent heating temperature uniformity across the strip width.
Radiant tube heating (RTH) with ON/OFF recuperative or regenerative burners for I, U, W, P, and PP thin radiant tubes, and adapted design and material for tube temperature up to 1200° C.
Induction heating with different applications used for simple boosting in air or inside a furnace with an atmosphere of H2 and N2, which requires specific, patented technology to protect the coil against the atmosphere.
Electrical elements, such as wires, bended strips, or radiant tubes adapted to the process.
Cooling technologies
A wide range of different designs are available to suit the process requirements in an optimized way, starting from very slow and going up to very high cooling rates with perfect temperature uniformity across the strip width in different atmospheres (N2, HNx at 5% H2 up to 95% H2), or using water for suitable applications.
Radiant tubes cooling (air tubes) for very low cooling rates
Slow jet cooling for low cooling rates
Rapid jet cooling for high cooling rates
Differential rapid jet cooling for ultra-high cooling rates:
This well proven design for HSS products and dual phase steel grades, in operation since 1995 – for instance at voestalpine stahl, not only ensures highest cooling efficiency and homogeneous temperature via automatic control, but also guarantees strip stability and flexible operation.
Water sprays, mist coolers (water and air), where applicable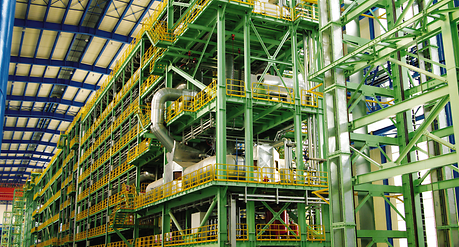 Customer benefits
Heating/cooling section
A chamber that can operate either in cooling mode or in soaking mode without losing strip temperature.
Tightest sealing requirements in separation of chambers with different atmospheres, mainly used in silicon furnaces, where the temperature and the atmosphere must be controlled and optimized as accurately as possible in order to produce high electrical grades.
A combi furnace either to run as CAL or CGL without cutting the strip
Multi-functional furnace for many grades of steel
Low carbon steel for domestic appliances, automotive non exposed and exposed parts (multiphase steels, high strength steel, advanced high strength steel)
Tin plate for cans
Silicon steel for:
Non grain-oriented silicon steel, mainly used for electric motors and generators
Grain-oriented silicon steel, mainly used for transformers, electrical instrumentation and power distributors
High grain-oriented silicon steel for highly permeable materials (reduced core losses)
Multi zone furnace with individual temperature zone control for highest quality steel
Corresponding E&A models
All ANDRITZ line master models