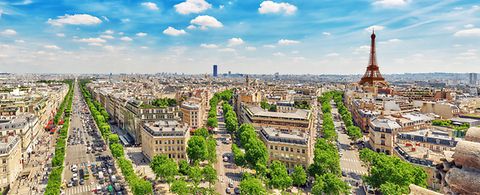 ANDRITZ Metals France (previously ANDRITZ Selas)
serves customers worldwide with a wide range of technologies for industrial furnaces. We are specialized in the design and construction of furnaces for continuous galvanizing and annealing lines for carbon strip.
ANDRITZ Metals France, located in Asnières-sur-Seine, France, offers state-of-the-art technologies that enable customers to supply their markets with steel products for the construction industry, household appliances, and modern steel grades for the automotive industry – all with highest surface qualities. ANDRITZ Metals France designs, supplies, erects, and commissions furnaces on a single source basis, serving customers all along the lifecycle of this product so that further process optimization can be applied and new technologies added.

We rely on an experienced and competent team of engineers and experts using state-of-the-art simulation and design tools to develop customized solutions and innovative technologies to cope with new challenges. Our commitment to project success and the close cooperation with our customers allow us to work with the leading steel producers worldwide.
Services
The construction of any new installation is accompanied by the training of future operators in proper use of the equipment supplied. In addition, ANDRITZ Metals France conducts audits on existing furnaces and installations to propose solutions customized to individual requirements. The objective is to save energy and increase production capacity, for instance by means of optimized mathematical models or optimized heat recovery, as well as to develop technologies for the steel grades of tomorrow. Our services comprise consulting, sophisticated revamps, as well as the supply of spare parts.
Human resources
The ANDRITZ Metals France team is composed primarily of engineers and experts dedicated to product development, sales, and project execution. Our human resources department places special emphasis on training, internal communication, and introducing new employees.
Gender equality index for the year 2020:
The indicators of ANDRITZ Metals France SAS represent less than 75 points, the Index cannot be calculated.
ANDRITZ Metals France SAS | Asnières-sur-Seine