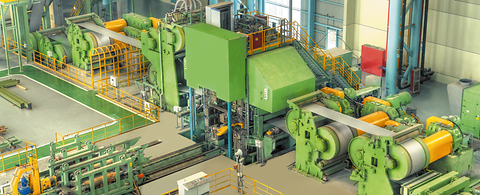 Annealing and pickling lines for hot-rolled stainless steel strip
ANDRITZ provides customized annealing and pickling lines for the entire range of stainless steel strip dimensions.
ANDRITZ METALS supplies custom-tailored hot annealing and pickling lines (HAPL) with or without inline equipment, such as rolling mills (so called DRAP or WRAP lines).

Product description
Hot annealing pickling line:
Processing of stainless steel from a tandem or Steckel hot rolling mill.
Thermal processing to achieve uniform metallurgical structure and subsequent surface treatment (shot blasting and pickling) prior to cold rolling.
White rolling, annealing, and pickling (WRAP) line:
Tandem rolling of pickled hot-rolled strip, followed by annealing and pickling to produce final cold-rolled and annealed strip in one line.
Direct rolling, annealing, and pickling (DRAP) line:
Hot APL with direct inline rolling prior to annealing in order to produce thinner products with cold-rolled tolerances in gauge.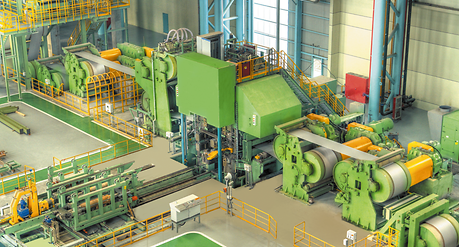 Strengths and benefits
DRAP and WRAP: combination of process steps, less equipment, less inventory, and fewer personnel
All machines required are made entirely by ANDRITZ
ANDRITZ is market leader in this field
Many references all over the world
Technological know-how, especially for greenfield producers
Combination of pickling and acid regeneration, acid management for several lines
Effluent-free lines, heat recovery from furnace
Suitable E&A models
Mathematical model for all processes (annealing, pickling, etc.)