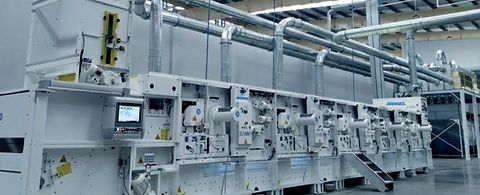 ANDRITZ JUMBO
Textile recycling line for large capacities
State-of-the-art machine for high-production capacity: The ANDRITZ Jumbo tearing machine has been specially designed to process all types of textile waste. This machine can be equipped with one to seven opening sections with a working width of 1.5m to 2m.
Specially designed for high production capacity
Available from 2 to 6 opening sections. Adjustable settings while running.
Perforated cage rolls out the machine for easy maintenance and cleaning.
Accessories: sharpener - fiber lubrication.
Option: beater rollers cleaning device.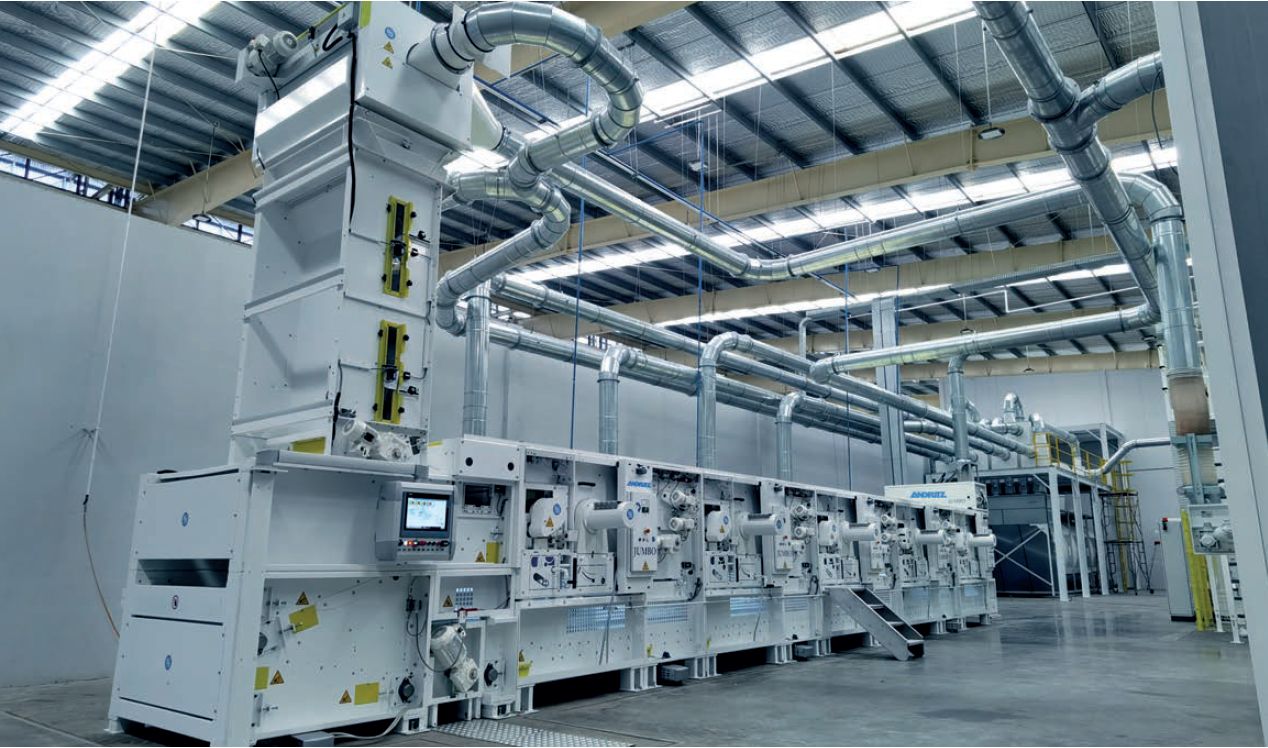 Specifications:
| | | | | |
| --- | --- | --- | --- | --- |
| Line name | Line width | Capacity | | Ressources and end use |
| ANDRITZ JUMBO | 1,500 up to 2,000mm | 600 up to 1,200 kg/h |              | Industrial waste, post-industrial waste, post-consumer waste for spinning quality |
| ANDRITZJUMBO | 1,500 up to 2,000 mm | 1,200 up to 3,000 kg/h | | Industrial waste, post-industrial waste, post-consumer waste for nonwoven quality |
| ANDRITZ JUMBO EXEL | 1,500 up to 2,000 mm | 1,200 up to 2,000 kg/h | | Industrial waste, post-industrial waste, post-consumer waste for spinning quality |
| ANDRITZ JUMBO EXEL | 1,500 up to 2,000 mm | 1,200 up to 2,000 kg/h | | Industrial waste, post-industrial waste, post-consumer waste for nonwoven quality |
Benefits:
Ideal for use on large quantities of textile waste from clothing, household textiles, mattresses and much more.
High quality tearing equipment for smooth production for nonwoven fiber and yarn
Low downtimes due to perfectly matched components and proven mechanical processes
Easy accessibility to all parts of the line for cleaning or maintenance purposes
Decades of know-how and experience for optimal textile recycling processes
High service quality and consulting service over the entire life cycle of the line