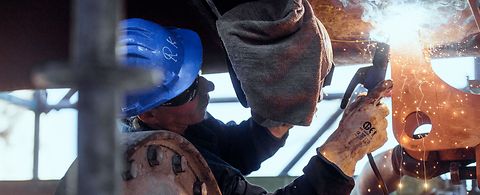 ANDRITZ Local Service Germany
Your reliable local service partner
Mills appreciate having an extra set of "eyes and ears" on-site – experts who can help diagnose process or equipment problems and offer solutions to improve reliability and performance. When these Local Service experts are backed by the global strength of the leading supplier of pulp and paper production technology, the results are even better.

Knowing how to use specialized tools and equipment is important for any technology supplier. But, having knowledgeable, experienced people who can deliver excellent service is critical. And, having these people close at hand – when and where you need them – is also important.  
While there are many local companies out there in the service business, few understand your equipment, your processes, your team, and your procedures as well as ANDRITZ. ANDRITZ local service specialists know how to obtain the maximum performance and life from your machinery and equipment. We work in close cooperation with your people and local partners to apply the most modern technologies and tools to achieve the best results.
Each local service center is backed by ANDRITZ's worldwide service organization. This gives it access to some of the world's best experts in the pulp and paper industry for those special problems or situations that cannot be handled locally.  
As a leading technology supplier, we have a very long history with pulp, paper, and power equipment. This is the foundation for developing new features that can often be installed in machines already in operation. Our focus on energy efficiency, equipment uptime, and operational performance – regardless of the OEM – is of particular benefit to you.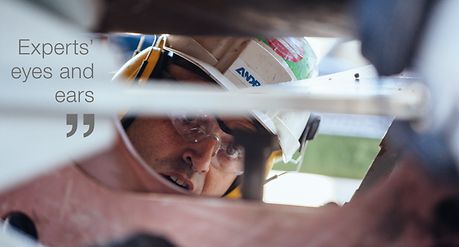 On-site assessment
A global and in-depth view for the best solutions to meet your demands

Careful planning is crucial for success. That is why our local service center helps you with planning and implementing vital work details. Even minor planned or unplanned shutdowns can be used to carry out improvement work. And it is also important to have reliable labor at hand for standard work in order to ensure that all planned work is successfully carried out in the short amount of time that is available.
As soon as you become familiar with us and our networking partners, you will see how easy and beneficial cooperation can be. Changing a pump or motor may sound like a simple task, but with us it automatically comes with a full inspection of the equipment condition, an alignment report, start-up checks and proposals for improvements. 
On-call service can be agreed for both manpower as well as spare parts – always keeping in mind that production has to be ensured. We focus on the safety of your operators, the safety of your local maintenance staff and the safety of your equipment.
Our remote control possibilities are daily practice for us. So join us to benefit from the opportunities and advantages of having your equipment monitored and maintained by us.
We offer
Inspections and root cause analyses of malfunctions
Improvement recommendations after every intervention
Continuous training for local operators
Certified technicians and engineers
On-site services
Reliable, responsive and hands-on maintenance  increases uptime and smoothens performance

From routine equipment and process audits to quick response during unscheduled downtime, you can depend on ANDRITZ to support you. We work side-by-side with your team to review processes and procedures, and offer training or recommendations when requested, to help your mill run more smoothly. Our local service specialists analyze your operations, assess the condition of the equipment, and advise how to improve the efficiency and performance of your plant. We provide a full range of replacement parts and can sometimes repair/recondition on-site.  
In addition, we offer complete shutdown support: planning, on-site coordination, parts management, workshop activities, shutdown labor, commissioning, and restart. 
Ask for upgrades 

As a leading manufacturer of engineered wear parts for OEM and non-OEM, ANDRITZ Pulp & Paper offers a wide range of value added upgrade products. Our holistic process expertise helps us to develop technical solutions with a significantly positive effect on efficiency and uptime and thus on the overall process performance and TCO. 
Please contact our local sales offices for more information.
We offer
Preventative and routine maintenance
Equipment inspections and audits
Troubleshooting and repairs with unplanned outages
Rebuild and upgrade support during shutdowns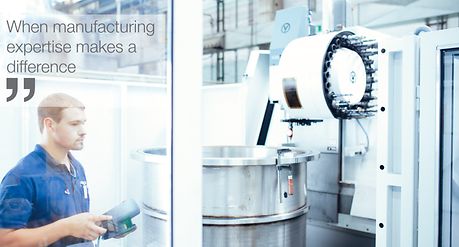 Local workshop capabilities 
Cost-competitive repairs and reconditioning

Clearly, certain mechanical work and repairs cannot be performed on-site. That is why our local service centers have their own workshops, staffed with skilled machinists and modern machine tools.
The ANDRITZ GROUP has in-depth manufacturing expertise and a network of about 250 sites worldwide. Our local workshops adhere to the high quality standards expected within ANDRITZ and often contain specialty tools to support local business needs.
Our skilled personnel utilizes high-tech machining in order to achieve the best 
results. Repairs, maintenance and 
revamping of spare and wear parts as well as upgrades are conducted with any 
manufacturer, regardless of OEM – no matter what make or model.

We offer
| | |
| --- | --- |
| Repairs | Maintenance |
| | Machining: milling/turning/grinding |
| | |
| | |
| | |
| | |
| PM (tension, guides, etc.) | |
| Frames/skids (motors and pumps)  | |
| | |
ANDRITZ Local Service, Mönchengladbach, Germany