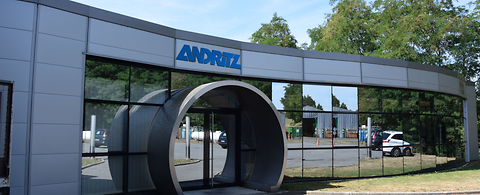 ANDRITZ Euroslot
Wedge wire components for highly demanding processes
ANDRITZ Euroslot is a global supplier of high-quality wedge wire screens for separation processes in many branches, such as the oil & gas industry, water treatment, food and animal feed industry, stock preparation and the chemical industry.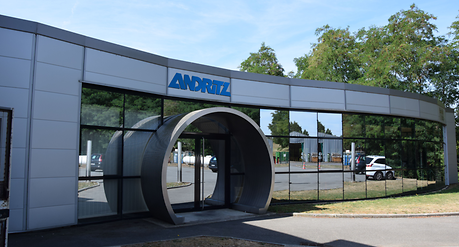 With its over 20 years of experience ANDRITZ Euroslot strives for perfection by creating optimized and fully customized wedge wire components with large open area and very consistent slot opening. Screens are made by wrapping and welding v-shaped wire on support rods creating slots which enlarge inwardly, allowing only two contact points with the particles, thus preventing any risk of clogging and facilitating cleaning by reverse flow or backwash.
Having subsidiaries in Germany, India, South Africa and China along with a dense international agent network, ANDRITZ Euroslot offers a wide range of service, such as technical support, customer service and on-site service.
In 2015 Euroslot became a part of the ANDRITZ GROUP. Euroslot customers can now benefit from an expanded service network, world-wide customer & sales support and an enhanced product portfolio.
The ANDRITZ Euroslot product portfolio includes:
For the feed and food industry:
Cartridges
Centrifuge inserts
Lauter vats
Pre-coated candle filters for breweries
120° inclined grid for starch mills
Water treatment:
Water intake systems
Resin traps
Bow screens
Distributor / collector systems
Stock preparation:
Rotary drums
Mill screens
Screw presses and separators
Compactor cages
Conical centrifugal cartridges
Chemical industry:
Radial flow components
Nozzles
Supporting grids
Distributor / collector systems
Oil & gas industry:
Feed diffuser
Quench injection, collection trays and mixing chambers
Center pipes
Scallops
Outer baskets
SSR flow
Header & laterals
…and many column internal components
ANDRITZ Euroslot SAS | Scorbé Clairvaux