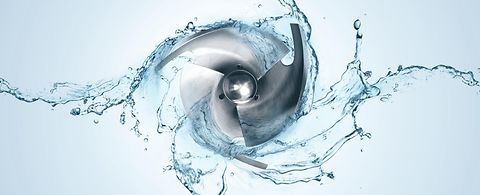 Test run and erection at site
Following the first pump's arrival, it was tested at the test loop of the client and finally erected at its future site of operation, the Yen Nghia flood control station.
Test run
After its arrival in Vietnam, the first pump was tested at the test loop of the client to demonstrate its smooth running and all guaranteed performance values. For the test, the pump was placed in a big and long basin and equipped with the original gearbox and motor. The setup was a loop. This means that the pumped water is guided straight in a pipeline of about 50 meters in length. In this pipeline, the discharge and pressure measurement is done. In an underground channel, the water is lead back to the pump again. For efficiency, the power consumption of the motor was measured as well. The pump passed all the tests showing excellent performance values.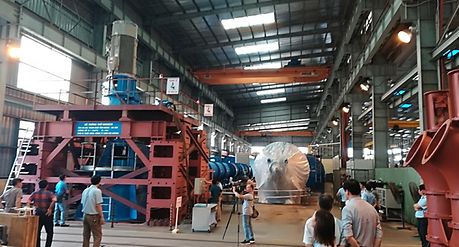 Erection at site
The erection of the pumps at their operational site is done by the client's team. The commissioning for the entire flood control station is planned for the next typhoon season in 2019.