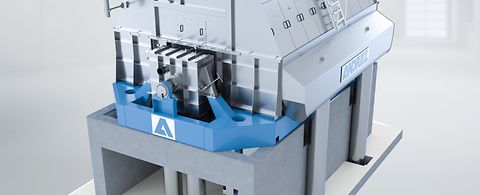 World's first PrimeFilter D disc filters started up!
ANDRITZ has successfully started up next-generation disc filter technology with eight PrimeFilter D disc filters at Malaysia Lee & Man Paper Manufacturing Limited, Selangor Darul Ehsan, Malaysia.
The new PrimeFilter D is the latest ANDRITZ innovation in thickening and fiber recovery, enabling the mill to handle higher feed consistencies and higher-freeness pulp, even in the most demanding applications, while in parallel offering significant improvements in operation and maintenance.
Malaysia Lee & Man Paper ordered a total of 15 PrimeFilter D disc filters for their four kraft paper production lines, applied as stock thickener and save-all disc filters in the white-water system of the PM water loops. After successful start-up of the first eight units, start-up of the remaining seven machines is planned for completion by the end of the year.
Malaysia Lee & Man Paper Manufacturing Limited, established in May 2018, is one of the production locations of Lee & Man Paper Manufacturing Ltd. and has four wet pulp production lines and four paper production lines, with an annual capacity of 300,000 tons of packaging paper.