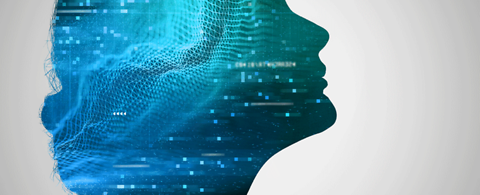 IDEAS expanding horizons
With the need to verify designs, check out automation equipment prior to installation, improve operational efficiencies, comply with stringent safety standards, or thoroughly train operators in a virtual, safe mode prior to a major start-up, process industries are relying increasingly upon dynamic simulation to extend and expand their efficiencies.
Process simulation was a fledgling technology in the early 1980s, but has grown to its current position of primacy, aided by Moore's law of predicted accelerated growth in computing power. IDEAS™, a proprietary simulator from ANDRITZ, has been catering to the high-fidelity simulation needs of the pulp and paper, mining and mineral processing, power, and oil sands processing industries for the past three decades.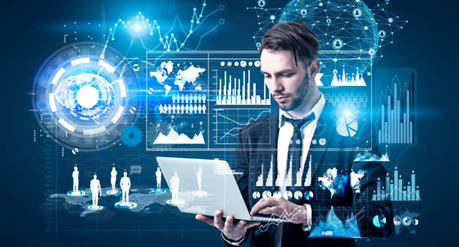 Optimized overall plant design
The dynamic simulator IDEAS optimizes overall plant design for flowsheet, equipment,
capacity and performance alternatives. As a project progresses, ANDRITZ Automation experts build a "Digital Twin" of the plant. This Digital Twin is a fundamental aspect of a cyber-physical system – one of the basic pillars of Industry 4.0 – and is closely integrated with artificial intelligence and advanced analytics.
IDEAS mitigates project risks and shortens actual ramp-up up time by checking, revising, and validating the P&IDs, operability, and process control logic before start-up. The Digital Twin in the IDEAS simulator is connected to the customer's control system so that operators can be fully trained in all the start-up, shutdown, and operating scenarios in a virtual, safe mode. So when the plant is actually started up, the operators are already in a position to achieve the capacity, performance, and reliability goals expected and the project becomes an outstanding success. There are dozens of documented examples of world record-breaking start-ups and ramp-ups achieved with the assistance of the IDEAS simulator.
In operation, IDEAS models are connected to real-time data in order to be executed parallel to the process. Real-time execution of the Digital Twin allows the creation of new applications and capabilities in the customer's system, such as building virtual instrumentation, deploying condition monitoring systems, and performing real-time optimization.
Meeting industry needs with cutting-edge upgrades
Continuously revitalized with feedback and cutting-edge ideas from a global team of scientists and engineers, IDEAS is constantly evolving into newer, more powerful versions. For example, IDEAS is used extensively to model thermo-hydraulic and electrical networks in power generation plants. The simulation of supercritical boilers poses inherent challenges in two major areas – stability of the solution and speed of convergence. The upgraded, thermodynamic property correlation solving techniques in IDEAS 6.5.0 – the current version in release – allows faster convergence and enables real-time solving, which is a characteristic essential in operator training simulations and model-based tools to support operations in real-time.
The new version also allows users to run multiple models in a segregated or modular arrangement. A single instance of the IDEAS application can now seamlessly host multiple models, while each model can be linked to the DCS with an independent communication host through the OPC framework. Users report improvements of up to 100% in the model speed execution thanks to upgrades to the development platform of
IDEAS' dynamically linked libraries with code optimizations.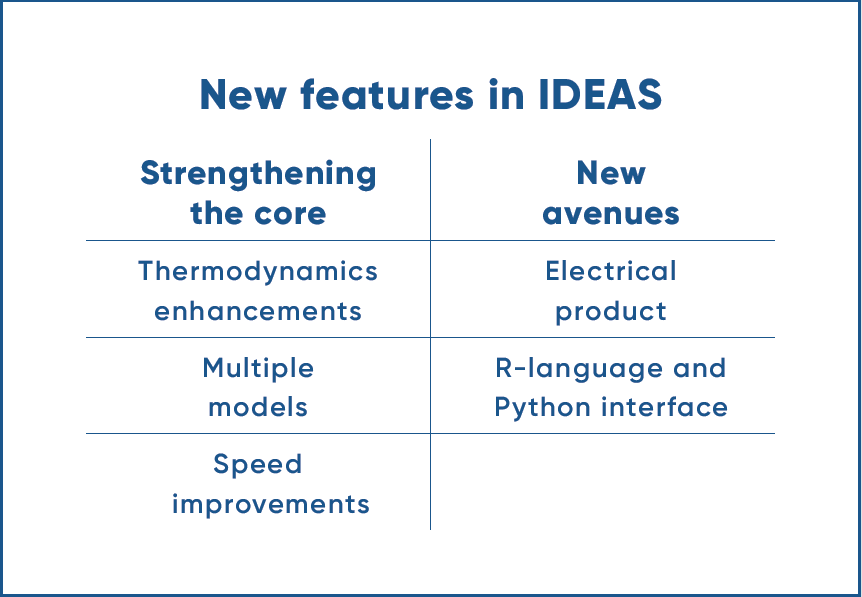 Electrical power networks and data analytics
IDEAS includes objects for modeling electrical load networks such as generator, grid, transformer, buses, breaker, and plant load units. The electrical solver simulates the power balance and load flow distribution in the network with a real-time response to the dynamics of the plant, such as start-up and load variations in the process.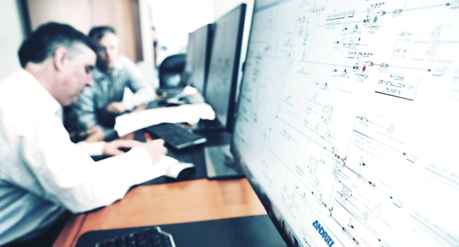 The process units and the electrical networks can be integrated into a single monolithic model and solved simultaneously. Additionally, the functionalities of R-language and Python are invoked through the External Code Interface object. In the current era of Industry 4.0, computationally intensive data analytics and machine-learning algorithms are rendered viable for practical applications – thanks to the ascendancy of computing power. A computationally superior platform is already being developed and is set for release in 2019.