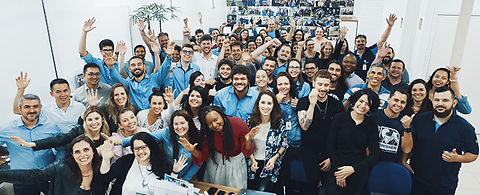 Christopher, Design & Plant Engineering & Site Manager. ANDRITZ Separation, Germany
Get some insights into design & plant engineering at ANDRITZ. Where passion meets career.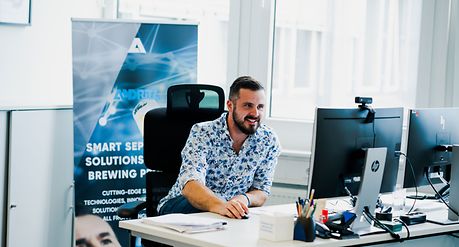 What is your role at ANDRITZ?
As a Design & Plant Engineering Manager and site manager, I bring a wealth of knowledge and experience to my role, leading my team and overseeing the engineering order execution for our European customers. We take pride in delivering customized solutions to meet each client's unique needs, expertly designing bill of materials and plant parts to optimize the performance of our filter presses. With my technical expertise, I oversee the development of PIDs for plant layouts, and ensure that all valves, pumps, and instrumentation are properly installed and adapted to meet the specific site conditions. Our goal is always to exceed customer expectations, and I am confident that our team's dedication and hard work will continue to deliver outstanding results.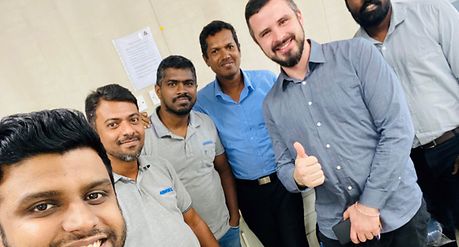 What are you most passionate about in your job?
As an engineer at heart, I am passionate about designing creative and functional solutions. There is nothing more fulfilling than taking a small idea and bringing it to life through careful calculations and blueprints. Seeing the result in the workshop or on site is truly a reward.
In addition to my love for engineering, I also take great pride in sharing my passion with my team. I believe that when people start to identify with their designs and feel a sense of responsibility for their work, they become more motivated and committed to delivering the best possible results. This is my second passion, to inspire and engage those around me, and to create an environment where everyone is driven to create and innovate. With this combination of technical skill and motivational leadership, I am confident that we can achieve great things together. 

In addition to my love for engineering, I also take great pride in sharing my passion with my team
What opportunities have helped you advance your career within ANDRITZ?
I was thrilled when the Operations Manager gave me the opportunity to lead the design team for filter presses. While it was a challenging transition at first, stepping into a leadership role for the first time is always a learning experience. The abundance of new tasks was a great opportunity for personal and professional growth, and I embraced the challenge with determination and a growth mindset.
Through this experience, I developed new skills and a new perspective, which opened the door to even more exciting opportunities. Taking over the plant engineering team and becoming the site manager of Selb allowed me to further expand my skillset and contribute even more to the success of our team. I am grateful for the trust and confidence that was placed in me, and I am committed to using my newfound abilities to drive positive change and growth in my role.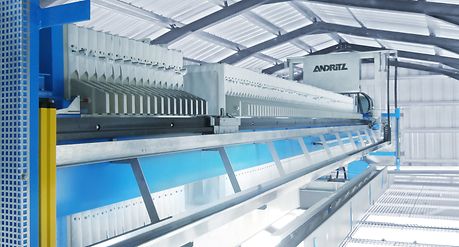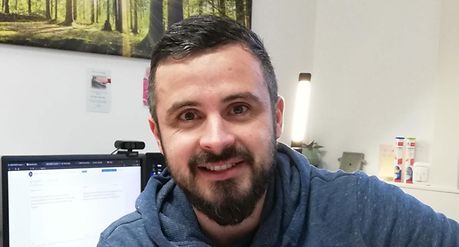 What does ANDRITZ offer you that perhaps other employers do not? In addition, what do you think makes ANDRITZ unique?
ANDRITZ, particularly the Separation division, is a company made up of a diverse group of entities that is undergoing an exciting transformation. As we come together to form a unified ANDRITZ, there are many opportunities for young people to grow and develop professionally. This is what makes ANDRITZ truly unique and sets it apart from other companies.
Being a part of this merger is a thrilling experience, and I am eager to see what the future holds for ANDRITZ and its employees. With a strong focus on growth and development, I am confident that we will continue to succeed and thrive as a united company. I am honored to be part of this exciting time in ANDRITZ's history, and I look forward to contributing to its success for years to come.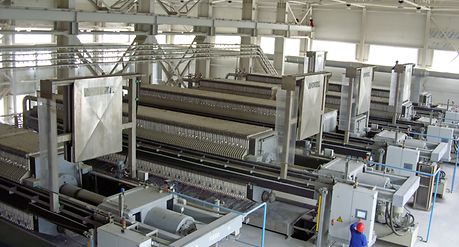 Is there a particularly memorable experience or achievement from your career that you would like to mention?
I will never forget the day when I was promoted from design engineer to design manager of filter presses. The announcement was made in a meeting with all relevant stakeholders in Selb, in the big meeting room of our old office site. We were all seated around the table and the Operation Manager made the exciting announcement. The outpouring of support from my colleagues, with the sound of applause and applause on the table, was a truly emotional and memorable moment for me.
In addition to this memorable moment, there are countless other experiences with clients that bring joy and fulfillment to my role. Whether it's the successful completion of a Factory Acceptance Test, or the smile on a client's face after a project has been completed to their satisfaction, these moments of success and satisfaction are what make my job so rewarding. These are memories that I will cherish forever, and I am grateful for the opportunities that ANDRITZ provides to make a positive impact on our clients and the industry.