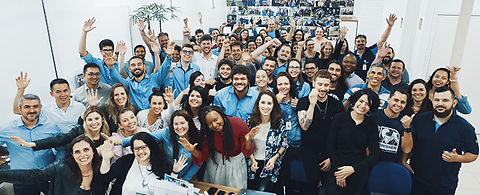 Limin (Maggie), Site & Service Manager. ANDRITZ Metals, China
Get some insights about financial controlling at ANDRITZ. Where passion meets career.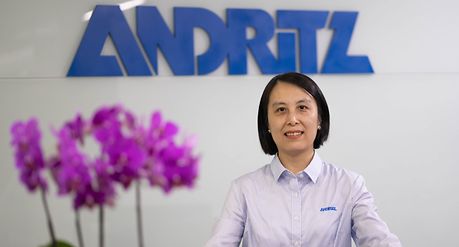 What is your role at ANDRITZ?
In 2004, I started my journey as a Site Assistant, and after dedicating eight years to on-site work, I was fortunate enough to be promoted to the position of Site Service Manager in 2012. I am honored to have been trusted by the management to assume this role, which involves managing the site service team and ensuring that each project has adequate manpower with the appropriate skills, as well as providing support to colleagues during project execution. Additionally, I take responsibility for HSE-related activities and strive to achieve a zero-accident target on-site. Overall, I am proud to lead my team in providing exceptional service to our clients while maintaining a safe and productive work environment.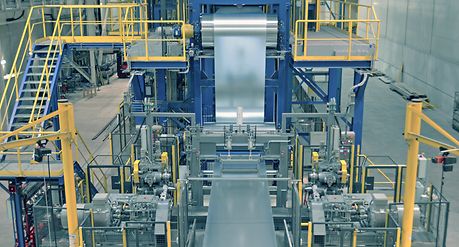 What are you most passionate about in your job?
It is a pleasure to work alongside my team members, many of whom I have had the opportunity to collaborate with for over a decade. By taking the time to understand each individual's strengths and areas for improvement, I can help foster a team-oriented work environment that is conducive to achieving our goals and overcoming obstacles. I place a strong emphasis on team spirit and strive to maximize the team's collective skills and interests to drive success. By working together as one cohesive unit, we can make significant strides towards our shared objectives.

I am proud to be a part of a team that is continually pushing boundaries and achieving excellence
What opportunities have helped you advance your career within ANDRITZ?
I am grateful to have had the opportunity to attend the CAMP training in 2016. This invaluable experience equipped me with a range of practical team management skills and a broader understanding of management principles that I can apply in my daily work. The training has been instrumental in enhancing my professional growth, and I am constantly leveraging the knowledge gained to optimize my team's performance and drive better results.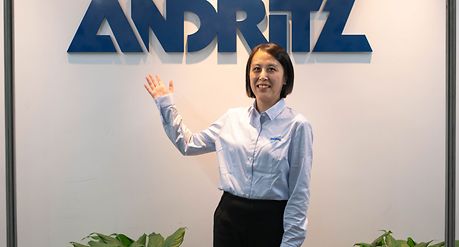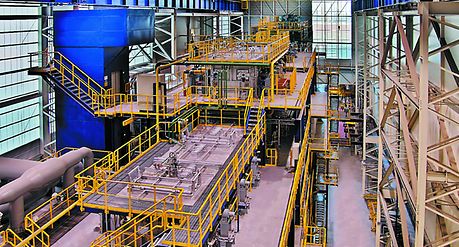 What does ANDRITZ offer you that perhaps other employers do not? In addition, what do you think makes ANDRITZ unique?
Throughout my career, I have had the privilege of working for two excellent employers, with Andritz being my second. In comparison to my previous employment with a state-owned company, I have found Andritz to offer a more dynamic and challenging work environment. It's refreshing to see that everyone is well-versed in their respective tasks, and individual performance is assessed based on results. Furthermore, whenever any challenges arise, I have always found ample support and guidance from my supervisor or colleagues. This level of encouragement and backing has instilled me with greater confidence and a willingness to go above and beyond. Overall, I am proud to be a part of a team that is continually pushing boundaries and achieving excellence.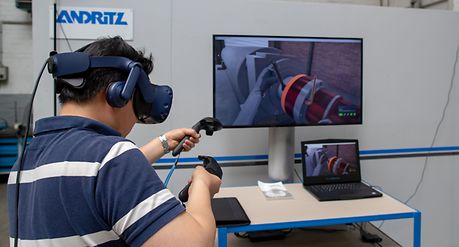 Is there a particularly memorable experience or achievement from your career that you would like to mention?
I recall a rewarding experience during my involvement in a project execution where I played a key role in negotiating the FAC certificate with the customer. Despite spending two days trying to convince the customer, they were still reluctant to sign, even after we made additional repairs to meet their requirements. However, I remained tenacious and determined, and on the third day, I was ultimately successful in securing the certificate. This was a significant accomplishment for me as it was the first time I had managed to do so independently. I attribute this success to the teamwork and hard work of all site colleagues during project execution. It was a fantastic opportunity to work alongside such a dedicated group of professionals, and I am proud to have played a part in our collective success.