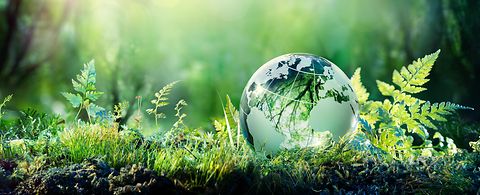 Sustainable solutions and products
ANDRITZ offers a broad range of sustainable solutions and products that help to protect the environment, contribute towards decarbonization or carbon neutrality, reduce the use of valuable resources, such as water, or recycle them, e.g. in wastewater treatment plants, or help to maintain biodiversity.
Sustainable solutions that contribute to a circular economy or reuse side-stream resources are also included in this range, as are measures to extend the lifespan of equipment and machines through predictive maintenance.
Range of sustainable solutions and products
Environmental sustainability with sustainable solutions and products
Focus area details:
Decarbonization, carbon neutrality, CO2 free production
Wastewater treatment, desalination, etc.
Circular economy, reuse of side-stream resources
EU green deal, e.g. plastics recycling
Lean / circular / green / smart manufacturing
Reduction of resource consumption
Recovering and repurposing of materials and resources
Switching to renewable energy
Climate-risk reporting
Read how ANDRITZ solutions and products support sustainable development...