Austria - Kreuzbergmaut & Fritzbach
Salzburg AG has awarded a contract to ANDRITZ HYDRO for the replacement of the secondary technical equipment at Kreuzbergmaut power station in the Austrian province of Salzburg.
This project concludes the control system renewal of the "Mittlere Salzach" series of hydropower stations.

The scope of supply also comprises the replacement of electrical protection equipment as well as exciter systems of the hydropower stations of St. Johann, Urreiting and Bischofshofen for two units, each.

In addition, ANDRITZ HYDRO was awarded the contract for the supply of automation equipment for HPP Fritzbach, a cooperation project between Salzburg AG and Österreichische Bundesforste. The scope of supply here includes machine automation for the new, six-jet Pelton turbine as well as the sub-automation of the shut-off valves in the new inlet structure.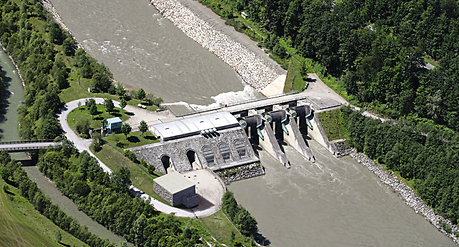 TECHNICAL DATA
| | |
| --- | --- |
| Kreuzbermaut: |   |
| Output: | 2 x 9.98 MW        |
| Head: | 10.8 m |
| Runner diameter: | 3,650 mm |
| Fritzbach: |   |
| Output: | 1 x 5.4 MW |
| Head: | 160 m |