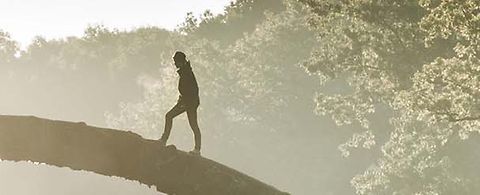 Editorial
Dear Business Friend,
Europe is a small, diverse and wealthy continent. It is home to more than 900 million people. Widely considered the cradle of western civilization, European scientists and engineers led the world in the discovery and application of many of the scientific and engineering advances that we take for granted now – including pioneering hydropower engineering. 
Today, much of Europe's existing hydropower potential has already been developed and the bulk of this capacity is already 50 years old or more. Not only are their components reaching the end of their service life,
there is also a growing need for hydropower to meet new demands from a changing energy landscape increasingly dominated by renewables like wind and solar. As a result, Europe's hydropower market is broadly ­characterized by the modernization and rehabilitation of existing plants.
A few selected greenfield projects are being realized, in particular where there is a premium on flexible capacity like pumped storage – the only economically feasible method of large-scale energy storage.
Most of Europe's countries have committed to a sustainable, emission-­free future and are widely expected to increase the use of renewables until at least mid-century. Hydropower and technologies like pumped storage do, and will continue to play an essential role in delivering clean, stable, and flexible capacity capable of balancing other renewable sources. Hydropower's position at the heart of the energy transition is therefore secured.  
From its first foundations, ANDRITZ has always been at the forefront of the hydropower business and the development of innovative technologies. From large pumped storage plants in the alpine regions to run-of-river installations on major European rivers or the first Atlantic ­tidal-power applications, ANDRITZ has proven its expertise over more than a century of continuous engineering excellence and the 190 GW of European hydropower capacity that have already been installed or rehabilitated by ANDRITZ.
The origins of the modern hydropower story lie in Europe. Today, the next chapter is being written in this new, old, dynamic, and still-emerging continent.
This edition of Hydro News offers a glimpse into Europe's hydro­power market, its role in a modern, low-carbon world and the continuing leadership of ANDRITZ in hydropower technology and project  ­execution.