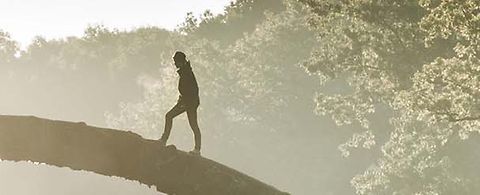 Norway - From men and fjords
Norway has a stable economy with the fourth-highest per capita income in the world, ranking it as one of the wealthiest countries in the world.
The economy is characterized by a vibrant private sector, a large state sector, and an extensive social safety net. The country is richly endowed with natural resources such as oil and gas, fish, forests, and minerals. Although Norway is one of the world's leading petroleum exporters, domestic electricity production relies almost entirely on hydropower.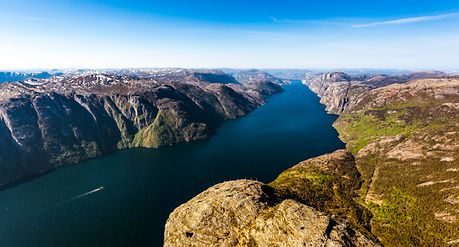 Approximately 40% of Norway's land area is above 600 m. This high ground is mostly located towards the west coast where weather from the west/southwest ensures that the reservoirs of hydropower plants are constantly filled. Norway has approximately 50% of Europe's total energy storage capacity in its existing hydropower storage, for example.
Norway has more than 1,500 hydropower plants, which in a normal year produce some 133 TWh or 96% of total Norwegian power production. In 2016, though, a new national record of more than 143 TWh was reached. There are about 3,600 dams registered in the Norwegian Water Resources and Energy Directorate (NVE) database and around 340 of these are large dams with a height above 15m. During 2018, the installed capacity of the Norwegian hydropower supply system passed 32,000 MW. 
Most grid companies are wholly- or partly-­owned by one or more municipalities. The state owns about 90% of the bulk power transmission grid. Norway already has grid connections to Sweden, the Netherlands and Denmark. With the NordLink cable, Norway will also have a power link to Germany, which is planned to be in operation by 2020. A new interconnector to the UK – North Sea Link – is also ­under construction and is planned to be in operation by 2021. 
In 2012, a joint Norwegian-Swedish electricity ­certificate scheme was launched to support the growth of ­renewable power in the Scandinavian market. The scheme is market-based with producers of renewable electricity receiving one certificate per MWh of electricity they produce for a period of up to 15 years. Although the scheme is technology-neutral, meaning that all forms of renewable electricity production qualify, in Norway the scheme has been dominated by wind and hydropower. Currently, there are licenses for 526 new power plants in Norway, totaling some 17.4 TWh of annual production (11.8 TWh wind and 5.6 TWh hydropower).
With 1,240 MW, Kvilldal is Norway's largest hydropower plant and has the heaviest valves in the country installed.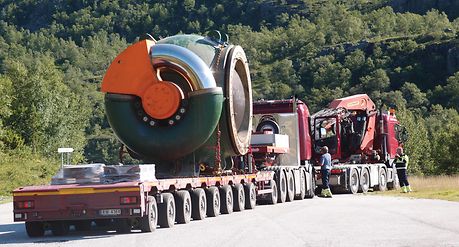 ANDRITZ Hydro in Norway
For almost 30 years, ANDRITZ Hydro has been one of the leading companies serving the hydropower fleet in Norway. Located in Jevnaker, ANDRITZ Hydro has a workshop with 50 tons capacity and an area of 5,000 m2.
Although most of the country's hydropower plants were built between 1930 and 1990, there are still a number of greenfield power plant projects underway. Contracts for numerous new plants currently under construction, including the Smibelg/Storåvatn, Tolga, Leikanger and, Nedre Otta hydropower plants, as well as several small hydropower projects, are again proof of ANDRITZ Hydro's market ­leadership. 
Upgrading and extension of existing plants is also a ­growing trend in the market. For example, ANDRITZ is to upgrade and deliver new runners to the Kvilldal hydropower plant (4×310 MW Francis machines). End of 2018, a contract to supply electro-mechanical equipment for the new Nedre Fiskumfoss hydropower plant – a replacement of the old plant – was awarded to ANDRITZ. It will be producing about 380 GWh of electricity per year.
Over recent years, ANDRITZ Hydro has increased its focus on service of smaller units both mechanical and electrical as quick and capable support of the hydroelectric fleet is important for us and our customers.
Lysebotn II, Rogaland
In 2018, ANDRITZ successfully put into operation the hydropower plant on the Lysefjorden River as a replacement for Lysebotn I. Under the contract terms, two identical 185 MW high-pressure Francis turbines working on a gross head varying from 686 m to 618 m were supplied as part of the electro-mechanical equipment. The contract also covered the supply of the penstock and gates for the new power plant. Post-refurbishment the estimated average ­annual electricity production of 1.5 TWh implies an increased annual energy production of approximately 180 GWh or around 14%. 

TO KNOW
| | |
| --- | --- |
| General Facts | |
| Population: | 5,282 Mio. |
| Access to electricity: | 100% |
| Installed hydro capacity: | 31,837 MW |
| Hydro capacity under contruction: | 800 MW |
| Share of generation from hydropower: | 95.8% |
| Hydro generation per year: |  142,996 GWh |
| Technically feasible hydro generation potential: | 300,000 GWh |
|   | |
| ANDRITZ Hydro in the country | |
| Installed and/or rehabilitated capacity: | 29,071 MW |
| Installed and/or rehabilitated units: | 946 |
| Locations: | Jevnaker |
Source Facts: The World Bank, IHA, CIA Factbook, Hydropower & Dams World Atlas 2018