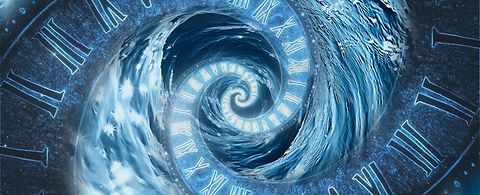 Increasing Indonesia's renewable energy capacity
Cikaengan 2, Indonesia
The commissioning and handing over of two 3.65 MW horizontal Francis units signals the completion of works for the Cikaengan 2 hydropower plant in Indonesia.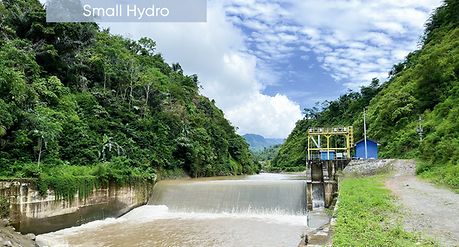 Located 265 km from Jakarta in Garut, West Java, Cikaengan 2 is a run-of-river mini hydropower scheme using the flow from the Cikaengan River. Commercial operations at the plant began in December 2021 and it now produces renewable and sustainable electrical power for the region.
ANDRITZ was awarded this contract by PT Cikaengan Tirta Energi, a subsidiary of Nippon Koei Co. Ltd., Japan. The contract covered design, manufacturing, transportation, installation, and commissioning of the penstock, gates, the complete electro-mechanical equipment, as well as the electrical and mechanical balance of plant. Communication, control, protection, and excitation systems completed the scope of the contract. Cikaengan 2 is the first hydropower plant ever built by Nippon Koei Co. Ltd and the project was executed by a consortium of ANDRITZ Hydro India and ANDRITZ Hydro Indonesia.
The scheme included a diversion of the Cikaengan River inflow through a waterway via an open-type sand trap. The flow subsequently passes through a power tunnel and up to a forebay, where it leads to the powerhouse through a surface penstock.
A 20 kV transmission line connects this plant with the JTM PT PLN (Persero) network and to the Garut Regency of Indonesia. The estimated energy production of the plant is 46.7 GWh of renewable and sustainable power every year.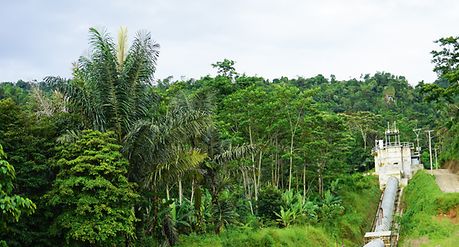 Technical Details
Cikaengan 2
Total output:

7.3 MW

Scope:

2 × 3.65 MW

Head:

101.55 m

Voltage:

6.6 kV

Speed:

750 rpm

Runner diameter:

780 mm

Av. annual energy
production:

46.7 GWh