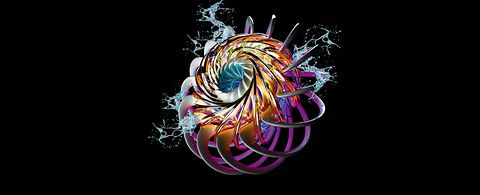 Power of Women. Power of Change.
Barbara Fischer-Aupperle and Christine Lins tell HydroNews about the Global Women's Network
Dedicated and highly qualified employees are our greatest asset and gender balance is an important part of our philosophy. The Global Women's Network for the Energy Transition (GWNET) empowers women in energy through interdisciplinary networking, advocacy, training, and mentoring and ANDRITZ Hydro became a Corporate Member of GWNET in early 2023. HydroNews spoke with GWNET's Barbara Fischer-Aupperle and Christine Lins about their work and the importance of women in the energy transition.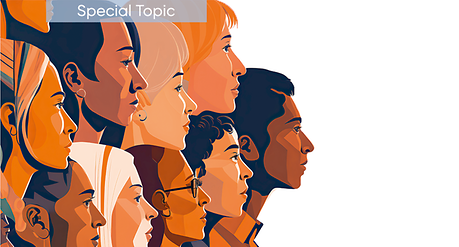 Christine and Barbara, you are engaged in the Global Women's Network for the energy transition. Could you please give us a brief overview of this network and its activities?
Barbara –  GWNET aims to advance the global energy transition by empowering women in energy. We seek to address the current gender imbalance in the energy sector and to promote gender-sensitive action.

Our activities and mission focus on networking by connecting women worldwide to advance the energy transition through advocacy, generating and sharing information on the role of women in the energy transition, including mentoring for advancing the role of women as agents of change in society through regional and global programs.

Christine – Since GWNET was created in 2017, we have forged a variety of partnerships with international organizations and the private sector. Furthermore, we partner with national and regional women in energy networks, delivering advice and guidance for their work and development. All these networks are connected with us but act regionally and nationally in their own capacity and also independently. Our advice creates value and progress in all these networks, for example through a concise guide on "how to build a women's network" that is publicly available on our website.
You obviously have a broad mission. Why did GWNET decide to do that, instead of focusing on a particular sector or region?
Christine – We deliberately chose to work on the energy transition, welcoming women in energy in all different sectors as long as they are ready to embrace the change needed to make our energy system more sustainable. We are convinced that the energy transition will be fairer and progress faster when more women get involved. We created GWNET as a global platform to bring the voice of women in energy to the global debate.
Why is it important to work toward gender equality in energy, and what does that equality look like?
Christine – Gender diversity drives innovation, opens new pathways for technology deployment, brings valuable perspectives to social and economic development, and provides a richer pool of talent. There is also evidence that companies with diverse leadership show better financial results. Few areas are as critical as the transition to a sustainable energy system and, clearly, if more women join the workforce, everybody benefits!
Share of female workforce in the energy sector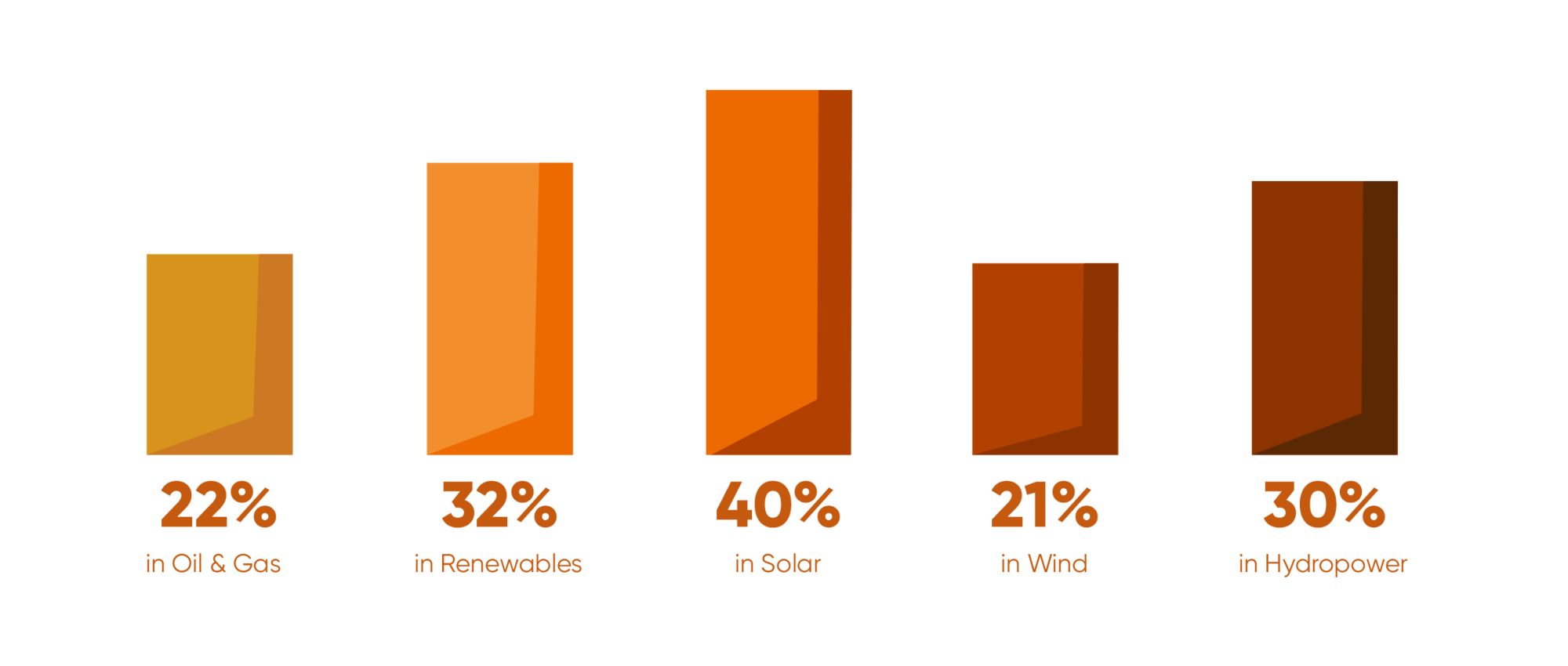 What progress has been made since the foundation of GWNET?
Christine – We founded the NGO in 2017 at a side event of the Vienna Energy Forum and had a membership of 60 right away. Then we began to develop concrete products and services, such as mentoring offers for women. In 2018, we launched our first mentoring program with just 10 mentees. Four years later, GWNET is running 20+ mentoring programs with various partners, such as the World Bank, SEforALL, GIZ, and the German government, for over 600 women from more than 90 countries and can rely on a mentor pool of 600+ experts. We also managed to significantly grow membership to over 3,500 members from 150+ countries. 

Barbara – And we have started a women's energy expert database as a platform for members, mentors, and mentees to showcase themselves there. So, when you need to find a capable or expert woman, we offer to search our database and find one for sure!
"We are convinced that the energy transition will be fairer and progress faster when more women get involved."
What was your initial motivation for this network and to what extent did your expectations come true?
Christine – I witnessed how women were underrepresented in the energy sector and that younger women often lack role models. That led me to co-founding GWNET in 2017 and it has developed at an incredible pace. We are very well connected, considered a preferred and competent partner, and get several requests each year to work on gender programs worldwide.

Currently, the global renewable energy industry employs 12.7 million people. Forecasts indicate that it will reach 42 million by 2050. To thrive, the renewable energy industry will clearly require the talents of both women and men. So, the competition for qualified staff will get more intense, and that requires all organizations to put much more effort into recruiting across the genders.

Barbara – My perceptions were very similar to Christine's, but I also note that hydropower is the renewables sub-sector that has a pretty low share of women, although it is higher than in fossil energy. But if you look at levels of work, the share quickly decreases to 20% or below in managerial positions. So, it is clear there is an urgent need to pace up and close the gender gap.

My personal expectations since our foundation were met far beyond my imagination. Yet, there is still a lot left to do. Nonetheless, I also observe that gender and diversity requirements are being brought forward through policy and regulation. For example, if you cannot offer enough gender diversity within an application for EU programs, you will not be eligible! That naturally helps.
"Provide a vibrant work environment for your staff. Motivated employees are the most important asset of any business!"
How can companies support or engage with GWNET?
Christine – Very easily, just become a corporate member and evaluate the opportunities for developing gender-related themes with our support for your business. Apart from the financial aspects, this will make your efforts much more visible and credible. Sustainability today is not a "nice to have" but a "must" and gender diversity is a crucial aspect of sustainability, also in the Sustainability Development Goals of the United Nations.
How can others get involved in GWNET's work?
Christine – Any woman in energy can easily join the network, becoming an individual member and creating a profile on our website, applying for a mentorship program, and / or becoming a mentor right away!
What advice would you give to women interested in the sector and to corporates looking to promote diversity?
Barbara – To any woman I would say choose your career path wisely and find a meaningful job. You will spend lots of your time there! Working on the energy transition and being part of the solution to this critical issue is personally rewarding.

Christine – And to any industry player I would say provide a vibrant work environment for your staff and make sure you manage to retain talent, male AND female. Motivated employees are the most important asset of any business!

Energy mentoring program
From October 31 until November 4, 2022, 17 women from five Central Asian countries visited Vienna, Austria, for a study tour as part of the Empowering Central Asian Women in Renewable Energy Mentoring Program. This program was organized by the Organization for Security and Co-operation in Europe (OSCE), together with GWNET. The group also visited ANDRITZ Hydro's headquarters.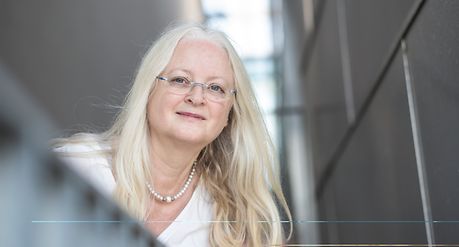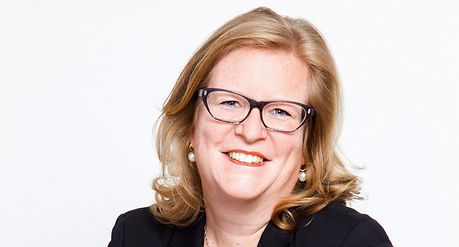 Christine Lins is Executive Director of GWNET, responsible for network, strategy and work plan development, fundraising, and overseeing implementation of various projects. Lins is also a member of the Board of Directors of the International Solar Energy Society. Over a career of more than 25 years in renewable energy and energy efficiency, she also acted as Executive Secretary of the Renewable Energy Policy Network of the 21st Century (REN21) and served as Secretary General of the European Renewable Energy Council.
   
Barbara Fischer-Aupperle worked in the hydropower industry for more than 33 years in international sales and as Head of Communications and Head of Sustainability. She was actively involved in the development and application of the Hydropower Sustainability Standard, including trial assessments and stakeholder relations management. Today she works as coach, mentor and as a speaker across a variety of gender and energy transition issues. With an Executive Master of Business Engineering and Change Management from the St. Gallen University in Switzerland, she is a co-founder and Board Member of GWNET.
Author: Interview conducted by Peter Stettner, Head of Market Strategy, ANDRITZ Hydro