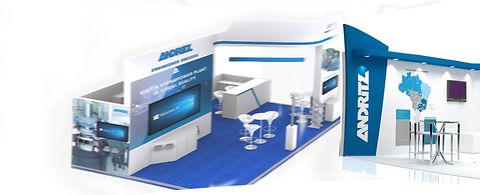 Customer Day Nepal 2017
Nepal is blessed with significant hydropower resources, providing a large surplus to promote regional energy trade.
Nepal's government declared the years 2016 to 2026 as the "Electricity Development Decade", having ambitious plans to drive forth the development of the hydropower sector.
Energizing Nepal has been a priority for ANDRITZ HYDRO for the last 20 years. With the grand success of the Nepal Customer Day held in November 2016 and the opening of the new office in Kathmandu ANDRITZ HYDRO confirmed the company's commitment to "Hydropower solutions for Nepal"; aiming at supporting our esteemed customers to achieve the goals of 10,000 MW in Nepal within the next 10 years. Currently 718 MW of hydropower capacity is under construction, of which about 97% is contracted with ANDRITZ HYDRO The latest successful projects are the hydropower plants Middle Bhotekoshi (105 MW) and Upper Tamakoshi, with 465 MW the largest hydroelectric project in Nepal to date.
On November 1st and 2nd, 2017 the local Nepalese Managing Director of ANDRITZ HYDRO, Mr. Dibesh Shrestha, was pleased to welcome more than 250 customers, investors, partners, governmental institutions and interested companies to the ANDRITZ HYDRO Customer Day in Kathmandu, Nepal. The Customer Day Nepal 2017 highlighted the state-of-the-art technology solutions of ANDRITZ HYDRO for hydropower plants and offered ample opportunities for an interesting exchange of information about the market, global trends and experience among all participants and with ANDRITZ HYDRO experts.
The Customer Day Nepal once again demonstrated the strong position of ANDRITZ HYDRO as a reliable partner in developing the Nepalese hydropower potential and strengthened the company's position is this very dynamic region.
Close before the customer day the 1st Austrian Federal Economic Chamber business delegation was visiting Nepal. During the three day WKO business mission, the delegation met with high ranking Nepali government officials and the Nepal Chambers of Commerce.
Here are some pictures from the event