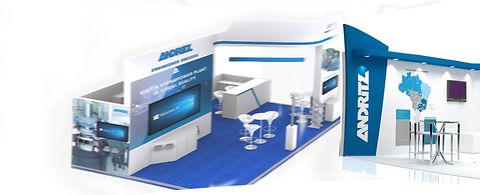 Customer Day 2017 in Indonesia
Great Success for first Customer Day in March 2017 in Jakarta
ANDRITZ HYDRO has a long history and an excellent market reputation in Indonesia. The first projects are dating back to the early 20th century. The local setup in Jakarta was established more than 20 years ago.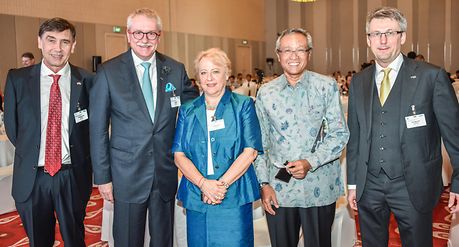 To underline the leading position in the hydropower market of Indonesia ANDRITZ HYDRO invited to the 1st Customer Day Indonesia in Jakarta. More than 180 participants from governmental institutions, hydropower plant operators and private investors attended the Customer Day Indonesia. The event was opened by Mr. Josef Ullmer (President Director of PT. ANDRITZ HYDRO) and keynote speeches from HE Ms. Helene Steinhauesel (Ambassador of Austria to Indonesia), Ms. Maritje Hutapea (Director of Various New and Renewable Energy at the Ministry of Energy & Mineral Resources Indonesia), and Mr. Michael Lederer (Attachee for Transport, Innovation and Technology of the Austrian Embassy in Indonesia).
Technical focus of the presentations was on turbine and generator technology as well as the new HIPASE platform. The event offered excellent opportunities for an extensive information exchange amongst all participants. ANDRITZ HYDRO is looking forward to the next Customer Day Indonesia in 2018.