shape:tronic System – next Generation
Flatness measurement upgraded to an outstanding multifunctional tool – just getting a step ahead for future application.
Especially for mill upgrades and for our OEM customers, the shape:tronic System does not have all the data available that are needed for an accurate process overview and analysis. This led to the idea of following up on recent developments. The shape:tronic System will be expanded to add the capability to measure additional important process signals.
In detail, these are:
line speed sensor for mill speed control,
load cells for strip tension control,
vibration sensors to analyze roller bearing and mill conditions,
temperature sensors on the roller bearing housings to check roller bearing condition,
strip width and strip off-center detection to improve the shape control accuracy at the strip edges.
These sensors will provide the ability to analyze and record process-relevant data without having to obtain them from other systems installed in the machine because the sensors are integrated perfectly into the shape:tronic System without requiring additional space in the surrounding area.
All process signals are displayed conveniently online and are ready to be sent via open interfaces to process control and/or PDA systems. An integrated database also allows evaluation and documentation, even without a separate PDA system. The number of process values measured today makes the system ready for the control systems of tomorrow.
Strip shape is a very important quality characteristic for our customers, and it increases the product value. An innovative, model-predictive controller, developed and patented by ANDRITZ, is used for shape control. Good and stable shape control in the rolling process also enables faster and more reliable rolling. By increasing productivity and improving strip quality, the investment costs will pay off in only a few months in some cases.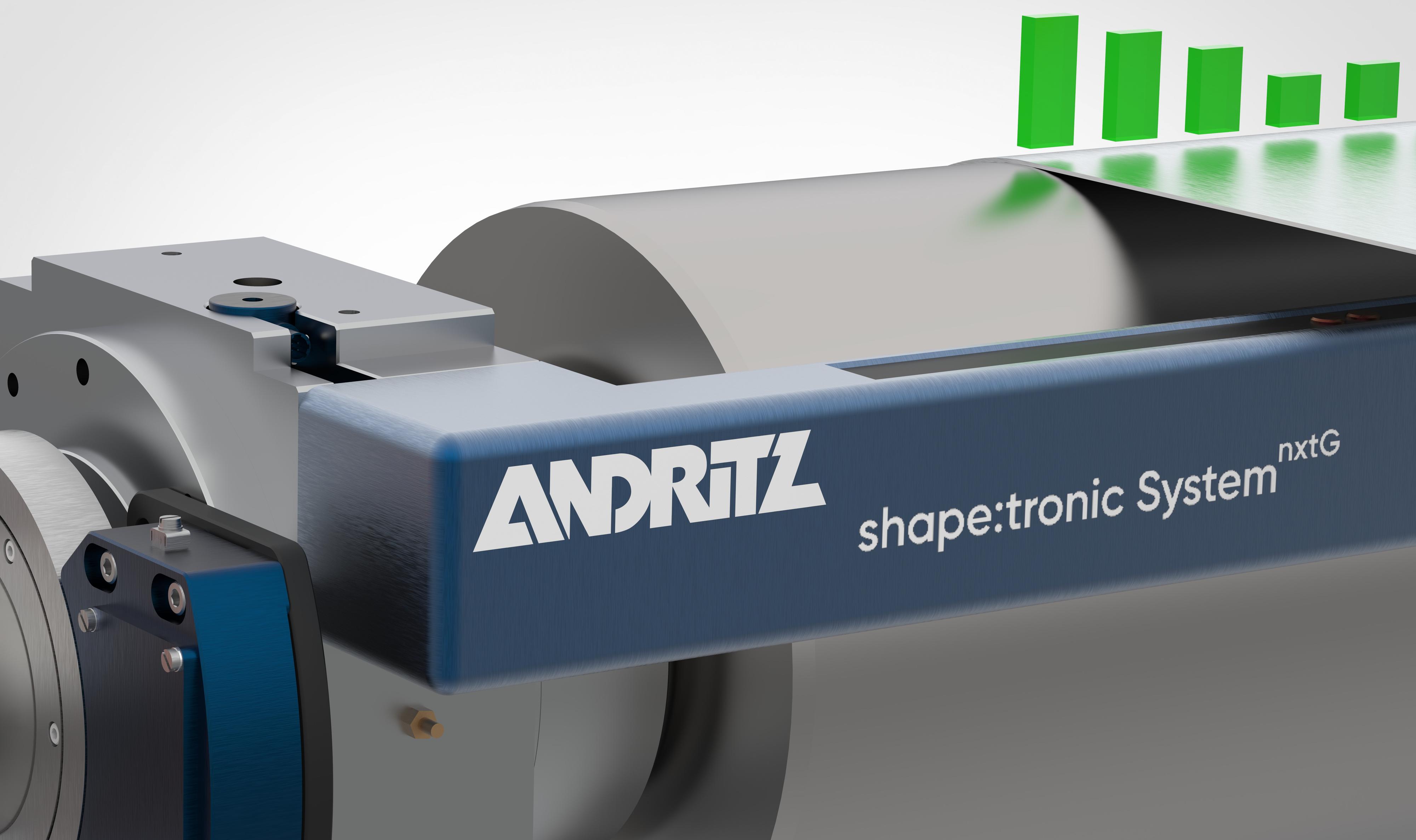 The new APM (Advanced Process Management) as an advanced online algorithm evaluation tool is able to indicate problems within our own system, for example at the bearings or force sensors. However, by evaluating the data continuously, conclusions can be drawn relating to problems in the rolling process itself. They can be indicated as soon as they are detected – which helps the customer to ensure good strip quality.
The APM is an outstanding multifunctional tool - best described by the following keywords:
predictive maintenance
big data
industry 4.0
combined recording, analyzing and control of various measurands, such as vibration, bearing temperature, strip temperature profile and flatness values
integration of real time recorded values into the flatness control
health report generation
The integrated predictive maintenance software module, in the APM, uses the process data to analyze the mill condition and thus helps to protect against unforeseen line shutdowns and production losses. This is possible thanks to meaningful and smart combination of the new sensor systems and the reliable and proven measurement equipment in the shape:tronic SystemnxtG. The advanced algorithm of the APM module operates in real time and continuously monitors the measurements from all available sensors to identify any abnormality.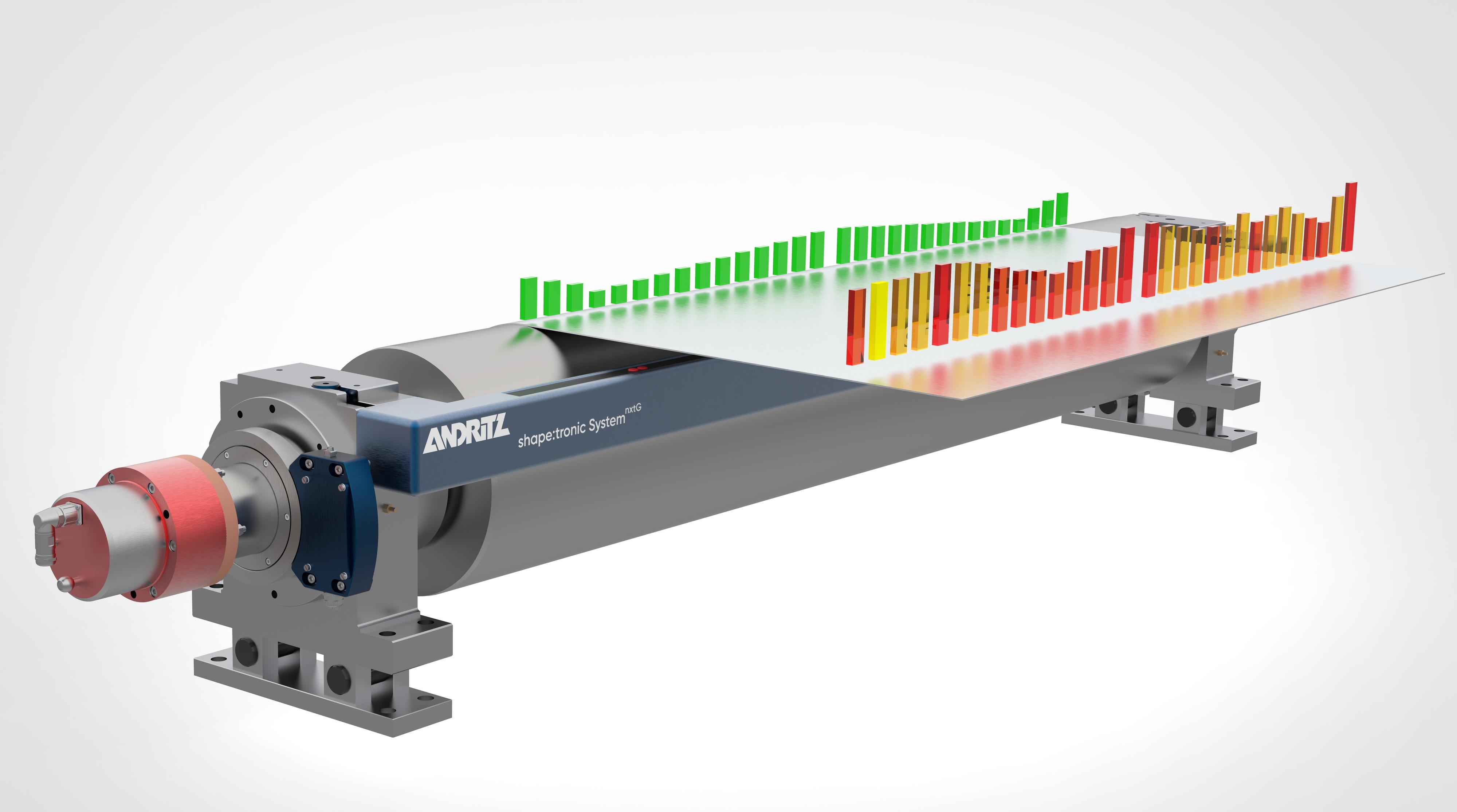 With these new features, the shape:tronic SystemnxtG is also an excellent sensor to help our customers with the increasing demands on quality assurance and process documentation. It's a huge benefit for all Industry 4.0 applications and might help to find answers to some of the pending questions in rolling technologies.