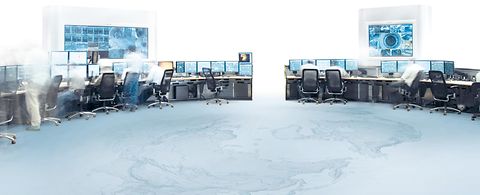 ANDRITZ to optimize plant operations at Zellstoff Pöls pulp mill with Metris OPP
2018/05/16
International technology group ANDRITZ has been awarded an order by Zellstoff Pöls to optimize operations at its pulp mill in Pöls, Austria. The goal is to increase production, while stabilizing the pulp mill's production process and optimizing chemical use at the same time. here.
The tried-and-tested Metris OPP system (OPP: Optimization of Process Performance) from ANDRITZ, which has been used successfully in reference plants all around the world, will be used here.
Metris OPP is an IIoT system developed by ANDRITZ and comprises a range of digitally supported tools based on big data analysis to improve industrial processes. The system has been modernized continuously in recent years, and new tools such as artificial intelligence, apps, and so on, have been added. More than 50 international groups are already working with Metris OPP successfully, many of which only began using it in the past two years. The overall net benefit generated by these companies so far with Metris OPP amounts to over 150 million euros.The OPP system, which is used above all in pulp and paper production, detects anomalies and deviations at an early stage by analyzing production data. As a result, countermeasures can be implemented in good time, guaranteeing reliable production and also optimizing operations, including the use of resources.
– End –
ANDRITZ GROUP
ANDRITZ is a globally leading supplier of plants, equipment, and services for hydropower stations, the pulp and paper industry, the metal working and steel industries, and for solid/liquid separation in the municipal and industrial segments. Other important fields of business are animal feed and biomass pelleting, as well as automation, where ANDRITZ offers a wide range of innovative products and services in the IIoT (Industrial Internet of Things) sector under the brand name of Metris. In addition, the international technology Group is active in power generation (steam boiler plants, biomass power plants, recovery boilers, and gasification plants) and environmental technology (flue gas cleaning plants) and offers equipment for the production of nonwovens, dissolving pulp, and panelboard, as well as recycling plants.
A passion for innovative technology, absolute customer focus, reliability, and integrity are the central values to which ANDRITZ commits. The listed Group is headquartered in Graz, Austria. With over 160 years of experience, 25,800 employees, and more than 250 locations in over 40 countries worldwide, ANDRITZ is a reliable and competent partner and helps its customers to achieve their corporate and sustainability goals.
ANDRITZ AUTOMATION
More than 2,000 ANDRITZ employees worldwide develop automation solutions and products for digitization and networking of systems and components. ANDRITZ AUTOMATION helps industrial facilities around the world to realize their full potential by maximizing output, minimizing costs, and optimizing operations. The experienced ANDRITZ AUTOMATION team focuses on the design of electrical, control, and instrumentation systems, drawing on some of the world's leading simulation, advanced process control, and operator training tools.
ZELLSTOFF PÖLS
Zellstoff Pöls AG, one of the biggest producers of elemental chlorine-free (ECF) bleached softwood sulphate pulp in Central and Eastern Europe, is based in Pöls, province of Styria, Austria. An integrated paper machine produces bleached kraft paper. Heinzel Group, which is united under the Heinzel Holding umbrella, is one of the biggest producers of market pulp and packaging papers in Central and Eastern Europe with its industrial locations Zellstoff Pöls, Laakirchen Papier (both Austria), Raubling Papier (Germany) and Estonian Cell (Estonia). Magazine paper rounds off the group's product range.