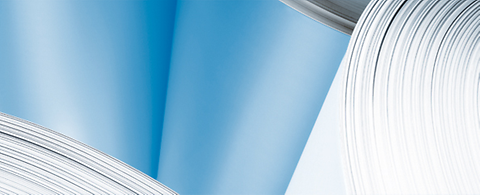 ANDRITZ offers bromine-enhanced mercury oxidation for emission reduction in European power plants
2018/08/13
International technology Group ANDRITZ has signed an agreement with VOSTEEN Consulting, based in Cologne, Germany, for exclusive sale of proven mercury reduction technologies to be used in fossil fuel-based power plants in Europe.
Based on the so-called BREF (Best Available Techniques Reference Document) regulations of the European Union, harmful emissions (e.g. nitrogen oxide, mercury, etc.) from fossil fuel-based power plants must be reduced as from 2021. As a consequence, many European power plants now have to be upgraded in order to comply with this new regulation.
As one of the world's leading suppliers of flue gas cleaning technologies, ANDRITZ is now able to offer its customers tailor-made, highly economically attractive technologies that enable to fulfill the required mercury emission limits.
ANDRITZ and VOSTEEN Consulting have been partners in the field of mercury control and reduction since 2009, and several product innovations on emission reduction have resulted since then from this successful cooperation.
- End -
ANDRITZ GROUP
ANDRITZ is a globally leading supplier of plants, equipment, and services for hydropower stations, the pulp and paper industry, the metal working and steel industries, and for solid/liquid separation in the municipal and industrial segments. Other important fields of business are animal feed and biomass pelleting, as well as automation, where ANDRITZ offers a wide range of innovative products and services in the IIoT (Industrial Internet of Things) sector under the brand name of Metris. In addition, the international technology Group is active in power generation (steam boiler plants, biomass power plants, recovery boilers, and gasification plants) and environmental technology (flue gas cleaning plants) and offers equipment for the production of nonwovens, dissolving pulp, and panelboard, as well as recycling plants.
A passion for innovative technology, absolute customer focus, reliability, and integrity are the central values to which ANDRITZ commits. The listed Group is headquartered in Graz, Austria. With over 160 years of experience, 26,000 employees, and more than 250 locations in over 40 countries worldwide, ANDRITZ is a reliable and competent partner and helps its customers to achieve their corporate and sustainability goals.