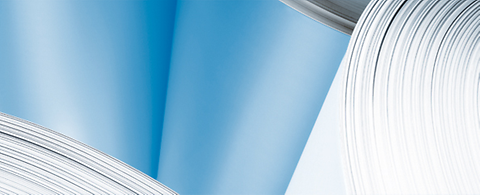 ANDRITZ technology: Start-up of Germany's first CO2 capture plant at Rohrdorfer
2023/02/22
The final expansion stage of the plant in Rohrdorf, Upper Bavaria, is designed for a daily capacity of up to 1,500 t CO2 
ANDRITZ CEO Joachim Schönbeck: "This project is a milestone for circular economy – further plants are already in project planning."
 
Innovative ANDRITZ partner Rohrdorfer has started up Germany's first amine-based CO2 capture plant for cement plants at its main site in Upper Bavaria. This technology developed by ANDRITZ will prospectively make a considerable contribution to CO2 reduction and thus to a sustainable circular economy. The special separation process recovers CO2 as a basic material for a large number of valuable intermediate products for further use in hygiene and pharmaceutical products as well as in the beverage and food industries.
"ANDRITZ designed the separation process individually for us – the results are impressive. The captured CO2 is food grade and can therefore be used in a variety of ways," said Dr. Helmut Leibinger, head of the Net Zero Emission Team at Rohrdorfer.
ANDRITZ know-how for CO2 capture enables circular economy for Rohrdorfer
The ecological potential of the CO2 capture plant in Rohrdorf is enormous, considering that cement production generates around eight percent of the global CO2 emissions. Instead of escaping into the atmosphere, ANDRITZ technology separates carbon dioxide from the cement manufacturing process and makes it available for further use or permanent storage. 
"CO2 can be converted into basic chemical substances for further processing," said Dr. Helmut Leibinger. "For this purpose, an experimental plant is operated in Rohrdorf that converts CO2 into formic acid. The formic acid is available to customers in the "Bavarian Chemical Triangle", among others."
"Our flagship project in Rohrdorf am Inn is a milestone for the circular economy in Germany. It shows what is already technically possible today. The demand for such innovations is correspondingly high," said ANDRITZ CEO Joachim Schönbeck.
Pilot phase successfully completed – target 1,500 t of CO2 captured daily
CCU (Carbon, Capture, and Utilization) will be used in this form for the first time on the German market in cement production. Considering all production-related optimizations, the German cement industry can save more than half of all CO2 emissions. For the remaining 40%, it needs processes like CCU to become carbon neutral by 2050. Rohrdorfer aims to produce climate-neutral cement as early as 2038. The partner companies are thus making an important contribution to achieving this CO2 target.
The pilot plant has been in continuous operation since August 2022. Operation was only interrupted for the duration of the annually recurring winter overhaul of the kiln line.
In the future, Rohrdorfer plans to increase the amount of carbon dioxide captured to 1,500 tons per day. Plans for capacity expansion and for a second plant at another Rohrdorf site are underway.
- End -
ANDRITZ GROUP
International technology group ANDRITZ offers a broad portfolio of innovative plants, equipment, systems, services and digital solutions for many different industries and end-markets. ANDRITZ ranks among the global market leaders in all four of its business areas – Pulp & Paper, Metals, Hydro, and Separation. Technological leadership, global presence, and sustainability are the main pillars of the company's business strategy for achieving long-term growth. The publicly listed group has around 27,900 employees and over 280 locations in more than 40 countries.
ANDRITZ PULP & PAPER
ANDRITZ Pulp & Paper provides sustainable technology, automation, and service solutions for the production of all types of pulp, paper, board and tissue. The technologies and services focus on maximum utilization of raw materials, increased production efficiency, lower overall operating costs as well as innovative decarbonization strategies and autonomous plant operation. Boilers for power generation, flue gas cleaning systems, various nonwoven technologies, panelboard (MDF) production systems, as well as recycling and shredding solutions for numerous waste materials also form a part of this business area. The latest IIoT technologies as part of the Metris digitalization solutions complete the comprehensive product offering.