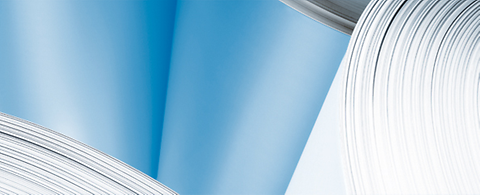 ANDRITZ flue gas treatment system to further reduce emissions at Billerud plant in Sweden
2023/04/11
International technology Group ANDRITZ received an order from Swedish pulp and paper manfufacturer Billerud AB to supply a flue gas treatment system for its Gruvön mill.
The system will allow the mill to increase the output of its soda recovery boiler while at the same time reducing emissions. The recovered soda is reused in the pulp manufacturing process.
ANDRITZ will supply an electrostatic precipitator (ESP) including its proven switched integrated rectifier technology (SIR) for maximum operational efficiency. ANDRITZ has won more than 20 ESP lines since integrating this product into its portfolio in 2021.
The new precipitator will be installed in addition to the two existing ESPs, allowing Gruvön mill to increase the capacity of its soda recovery boiler by over 30% while keeping particulate matter emissions well below 15 mg/Nm3. The ANDRITZ ESP solution will enable the mill to continue its profitable operations while complying with the strict local environmental regulations.
ANDRITZ's scope also comprises all auxiliaries for ESP connection as well as mechanical erection, insulation, supervision of construction, and commissioning. Handover is scheduled for the second quarter of 2024.
Billerud is a globally leading company in superior paper and packaging materials committed to sustainability, quality, and customer value. The company operates a total of ten production units, of which six in Sweden. ANDRITZ has strong service capabilities in the Nordics region and is well positioned to serve Billerud as a trusted partner during project execution and future plant operation.
- End -
ANDRITZ GROUP
International technology group ANDRITZ offers a broad portfolio of innovative plants, equipment, systems, services and digital solutions for a wide range of industries and end markets. Sustainability is an integral part of the company's business strategy and corporate culture. With its extensive portfolio of sustainable products and solutions, ANDRITZ aims to make the greatest possible contribution to a sustainable future and help its customers achieve their sustainability goals. ANDRITZ is a global market leader in all four of its business areas – Pulp & Paper, Metals, Hydro and Separation. Technological leadership and global presence are cornerstones of the group's strategy, which is focused on long-term profitable growth. The publicly listed group has around 29,100 employees and over 280 locations in more than 40 countries.
ANDRITZ PULP & PAPER
ANDRITZ Pulp & Paper provides sustainable technology, automation, and service solutions for the production of all types of pulp, paper, board and tissue. The technologies and services focus on increased production efficiency, lower overall operating costs as well as innovative decarbonization strategies and autonomous plant operation.
The product portfolio also includes boilers for power generation, flue gas cleaning systems, various nonwoven technologies, and panelboard (MDF) production systems. With waste-to-value recycling, shredding and energy solutions, waste and by-product streams from production are converted into valuable secondary raw materials as well as into sustainable resources for energy generation. State-of-the-art IIoT technologies as part of Metris digitalization solutions complete the comprehensive product offering.