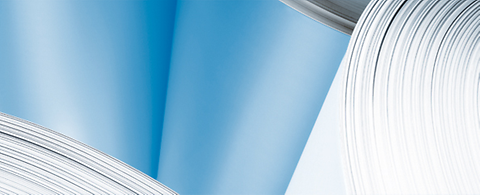 ANDRITZ to provide carbon capture study for Finnish heat and power station
2023/04/21
ANDRITZ's feasibility study will give Pori Energia Oy a basis to go ahead with its plans to remove carbon from biomass boiler flue gases. Carbon capture plants are part of ANDRITZ's comprehensive range of sustainable products.
International technology group ANDRITZ has received an order from Pori Energia Oy, Finland, to conduct a feasibility study on a carbon capture and storage plant planned to be built at the city of Pori's Aittaluoto combined heat and power station (CHP).
The study will provide the design and cost calculation for a turnkey carbon capture plant with a capacity of 100,000 tpa, including liquefaction, intermediate storage, and off-loading. In addition, ANDRITZ will also investigate the benefits of oxy rich combustion for increased CO2 concentration in the flue gases and thus overall reduced capital investments.
One potential use for the recovered carbon dioxide is the vanadium recovery plant planned in Tahkoluoto, Pori. Pori Energia is also investigating other potential uses.
"We are happy that Pori Energia selected us for this innovative project towards decarbonization. This shows our customer's trust in our capabilities to help them select the best option to decarbonize their operations and use the CO2 in other industrial processes," says Harald Reissner, Senior Vice President, ANDRITZ Air Pollution Control.
Pori's biomass boiler at the CHP plant has a total thermal output of about 88 MW. The boiler was delivered by ANDRITZ in 2018.
- End -
ANDRITZ GROUP
International technology group ANDRITZ offers a broad portfolio of innovative plants, equipment, systems, services and digital solutions for a wide range of industries and end markets. Sustainability is an integral part of the company's business strategy and corporate culture. With its extensive portfolio of sustainable products and solutions, ANDRITZ aims to make the greatest possible contribution to a sustainable future and help its customers achieve their sustainability goals. ANDRITZ is a global market leader in all four of its business areas – Pulp & Paper, Metals, Hydro and Separation. Technological leadership and global presence are cornerstones of the group's strategy, which is focused on long-term profitable growth. The publicly listed group has around 29,100 employees and over 280 locations in more than 40 countries.
ANDRITZ PULP & PAPER
ANDRITZ Pulp & Paper provides sustainable technology, automation, and service solutions for the production of all types of pulp, paper, board and tissue. The technologies and services focus on increased production efficiency, lower overall operating costs as well as innovative decarbonization strategies and autonomous plant operation.
The product portfolio also includes boilers for power generation, flue gas cleaning systems, various nonwoven technologies, and panelboard (MDF) production systems. With waste-to-value recycling, shredding and energy solutions, waste and by-product streams from production are converted into valuable secondary raw materials as well as into sustainable resources for energy generation. State-of-the-art IIoT technologies as part of Metris digitalization solutions complete the comprehensive product offering.