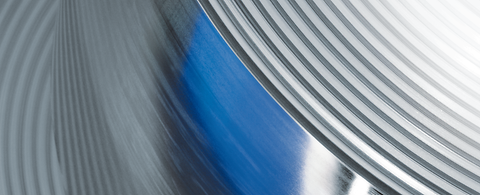 ANDRITZ Herr-Voss Stamco Inc. to supply state-of-the-art multi-blanking line to Steel Technologies, Mexico
2017/12/14
ANDRITZ Herr-Voss Stamco Inc., a member of international technology Group ANDRITZ, has received an order from Steel Technologies, headquartered in Louisville, Kentucky, to supply a new multi-blanking line for their facility in Pesquería, Nuevo León, Mexico.
The line will process 150" x 74" wide material with an incoming coil capacity of 60,000 lbs.
The backbone of the line is ANDRITZ Herr-Voss Stamco Inc.'s industry-leading roller leveler technology. The line includes two Precision Levelers®, which were engineered to meet Steel Technologies' specific product requirements. The levelers will allow Steel Technologies to process and level prime-grade materials for all of their customers.
The multi-blanking line includes a quick-change injector-slitter head system, which allows operators to exchange slitter heads efficiently in just a few minutes. The line also incorporates ANDRITZ Herr-Voss Stamco's proprietary EDT (electro-discharge texturing) precision roll feed system, coupled with a high-speed shear, which can cut both long and short blanks with high efficiency and extreme accuracy.
ANDRITZ Herr-Voss Stamco Inc. is the leading supplier of coil processing services and solutions, including field service, rebuild and retrofit, tension leveling, the pit-less Strand Extensioner® slitting process, loop slitting, cut-to-length, multi-blanking, and precision roller leveling.
– End –
The ANDRITZ GROUP
ANDRITZ is a globally leading supplier of plants, equipment, and services for hydropower stations, the pulp and paper industry, the metalworking and steel industries, and for solid/liquid separation in the municipal and industrial sectors as well as for animal feed and biomass pelleting. Other important business segments include automation and service business. In addition, the international Group is also active in the power generating sector (steam boiler plants, biomass boilers, recovery boilers, and gasification plants) and in environmental technology (flue gas cleaning plants) and offers equipment for the production of nonwovens, dissolving pulp, and panelboard as well as recycling plants. The publicly listed technology Group is headquartered in Graz, Austria, and has a staff of approximately 25,700 employees. ANDRITZ operates more than 250 sites in over 40 countries.
ANDRITZ METALS
ANDRITZ METALS is the technology and global market leader in forming equipment through the Schuler Group, in which ANDRITZ has a stake of more than 95 percent. Schuler offers presses, automation solutions, dies, process know-how, and services for the entire metalforming industry. Its customers include car manufacturers and their suppliers, as well as companies in the forging, household appliance, packaging, energy, and electrical industries. Schuler is also the market leader in coin minting technology and offers system solutions for the aerospace, railway, and large pipe industries. In addition, ANDRITZ METALS is one of the leading global suppliers of complete lines for the production and processing of cold-rolled strip made of stainless steel, carbon steel, aluminum, and non-ferrous metal. The lines comprise equipment for pickling, cold rolling, heat treatment, surface finishing, strip coating and finishing, punching and deep drawing, and the regeneration of pickling acids. The business area also supplies turnkey furnace systems for the steel, copper, and aluminum industries, as well as welding systems for the metalworking industry.