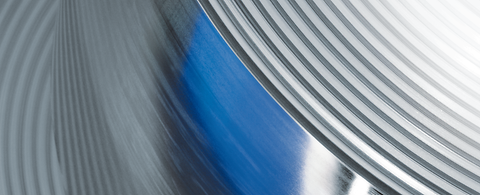 ANDRITZ to supply key furnace equipment for Steel Dynamics Inc., USA
2019/11/05
International technology group ANDRITZ has received an order from Steel Dynamics Inc. for the supply of key process equipment for the existing continuous galvanizing line (CGL) #1 furnace at the Columbus, Mississippi plant.
The scope of supply includes engineering and delivery of a new Direct Fired Furnace (DFF), new Differential Rapid Jet Cooling (DRJC), and After Pot Coolers (APC). The project will be implemented during the fourth quarter of 2020.
The ANDRITZ delivery also includes the supply of model-predictive Advanced Furnace Control (AFC) for the complete furnace sections as well as the automation & electrical equipment, and supervision of erection and commissioning.
Modification of the current CGL#1 furnace will allow Steel Dynamics Columbus to produce Advanced High Strength Steels (AHSS) for the automotive industry (e.g. dual-phase steel DP980).
Steel Dynamics is one of the largest domestic steel producers and metals recyclers in the United States based on estimated annual steelmaking and metals recycling capability, with facilities located throughout the United States, and in Mexico. Steel Dynamics produces steel products, including hot-rolled, cold-rolled, and coated sheet steel, structural steel beams and shapes, rails, engineered special-bar-quality steel, cold-finished steel, merchant bar products, specialty steel sections, and steel joists and deck.
- End -
ANDRITZ GROUP
ANDRITZ is an international technology group providing plants, systems, equipment, and services for various industries. The company is one of the technology and global market leaders in the hydropower business, the pulp and paper industry, the metal working and steel industries, and in solid/liquid separation in the municipal and industrial segments. Other important fields of business are animal feed and biomass pelleting, as well as automation, where ANDRITZ offers a wide range of innovative products and services in the IIoT (Industrial Internet of Things) sector under the brand name of Metris. In addition, the company is active in power generation (steam boiler plants, biomass power plants, recovery boilers, and gasification plants) and environmental technology (flue gas and exhaust gas cleaning plants) and offers equipment for the production of nonwovens, dissolving pulp, and panelboard, as well as recycling plants.
ANDRITZ stands for passion, partnership, perspectives and versatility – core values to which the company is committed. The listed Group is headquartered in Graz, Austria. With almost 170 years of experience, 29,600 employees, and more than 280 locations in over 40 countries worldwide, ANDRITZ is a reliable and competent partner and helps its customers to achieve their corporate and sustainability goals.
ANDRITZ METALS
ANDRITZ Metals is the technology and global market leader in forming equipment through the Schuler Group, in which ANDRITZ has a stake of more than 95 percent. Schuler offers presses, automation solutions, dies, process know-how, and services for the entire metal forming industry. Its customers include car manufacturers and their suppliers, as well as companies in the forging, household appliance, packaging, energy, and electrical industries. Schuler is also the market leader in minting technology and offers system solutions for various high-tech segments.
In addition, ANDRITZ Metals is one of the leading global suppliers of complete lines for the production and processing of cold-rolled strip made of carbon steel, stainless steel, aluminum, and other non-ferrous metals. The lines comprise equipment for pickling, cold rolling, annealing and heat treatment, surface finishing, strip coating and finishing, punching and deep drawing, and regeneration of pickling acids. The business area also supplies turnkey furnace systems for the steel, copper, and aluminum industries, burners and refractory products, welding systems, as well as comprehensive services for the metal working industry.