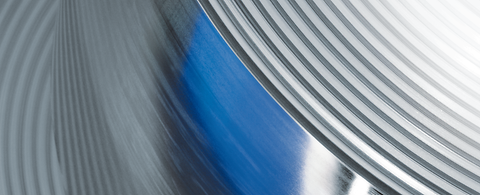 ANDRITZ to supply new cut-to-length line and heavy-duty levelers to Hunan Valin Lianyuan Iron & Steel Co. Ltd., China
2020/10/29
International technology group ANDRITZ has received an order to supply a new cut-to-length line and two heavy-duty levelers to Hunan Valin Lianyuan Iron & Steel Co. Ltd., China.
The order includes the mechanical and electrical equipment as well as start-up, which is scheduled for the third quarter of 2021.
The equipment will be used to produce ultra-high-strength steel grades in a thickness range of 3 to 25 mm and with a width of 2,130 mm. Material strengths of up to 1,900 N/mm² will be leveled here after tempering.
Last year, ANDRITZ received an order from Hunan Valin for three heavy-duty levelers for this segment.
Hunan Valin Lianyuan Iron & Steel Co. Ltd. was established in 1958 and has an annual steel production capacity of eight million tons. The company produces and processes hot-rolled and cold-rolled steel grades.
- End -
ANDRITZ GROUP
International technology group ANDRITZ offers a broad portfolio of innovative plants, equipment, systems and services for the pulp and paper industry, the hydropower sector, the metals processing and forming industry, pumps, solid/liquid separation in the municipal and industrial sectors, as well as animal feed and biomass pelleting. The global product and service portfolio is rounded off with plants for power generation, recycling, the production of nonwovens and panelboard, as well as automation and digital solutions offered under the brand name of Metris. The publicly listed group today has around 27,800 employees and more than 280 locations in over 40 countries.
ANDRITZ METALS
ANDRITZ Metals is – via the Schuler Group – one of the world's leading suppliers of technologies, plants and digital solutions in sheet metal forming. The product portfolio also includes automation and software solutions, process know-how, and service.
In the metals processing segment, the business area offers innovative and market-leading solutions for the production and processing of flat products, for welding systems, as well as furnaces and services for the metals industry.