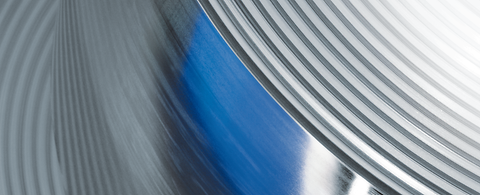 ANDRITZ to supply seven car bottom furnaces to Sheffield Forgemasters, England
2023/06/26
International technology group ANDRITZ has received an order from Sheffield Forgemasters, England, to supply seven new car bottom furnaces for UK's largest open die forge.
The supply comprises three forging and four heat treatment furnaces for Sheffield Forgemasters' planned 13,000 tonne forging line.
Steve Marshall, Manufacturing Transformation Director at Sheffield Forgemasters, said: "The challenge of finding a company with the capability of delivering such large furnaces in the timeframe that we are working to has been substantial. ANDRITZ demonstrated an ability to work with us on the scope and delivery of the seven major furnaces, crucial to bringing our new forging line into operation."
The furnaces with up to 1,000 tonnes of capacity will feature rail-mounted 'car-bottoms' which can roll in and out for the loading of ultra-large components and adopt state-of-the-art burner technology for optimal efficiency.
The forging furnaces will use regenerative flat flame burners allowing for high burner power without material overheating. Based on the flexible burner arrangement and advanced burner control, very homogeneous heating and substantial gas consumption savings will be achieved.
The heat treatment furnaces will cover a temperature range from 250 to 1200°C with a high accuracy of +/- 10°C. They will be equipped with high-quality recuperative burners for increased energy efficiency. 
"The furnaces will be the mainstay of our new heavy forging line, using the latest burner technologies for optimum efficiency and heat control. They can also switch to hydrogen if the technology to move away from natural gas becomes viable," Marshall added. 
Sheffield Forgemasters is a heavy engineering company located in Sheffield, South Yorkshire, England. The company, which is owned by the UK's Ministry of Defence, specializes in the design and manufacture of large bespoke steel castings and forgings for various industries. The new forging line will replace the company's existing 10,000 tonne forging press and will complement its smaller 4,000 tonne press.
- End -
ANDRITZ GROUP
International technology group ANDRITZ offers a broad portfolio of innovative plants, equipment, systems, services and digital solutions for a wide range of industries and end markets. Sustainability is an integral part of the company's business strategy and corporate culture. With its extensive portfolio of sustainable products and solutions, ANDRITZ aims to make the greatest possible contribution to a sustainable future and help its customers achieve their sustainability goals. ANDRITZ is a global market leader in all four of its business areas – Pulp & Paper, Metals, Hydro and Separation. Technological leadership and global presence are cornerstones of the group's strategy, which is focused on long-term profitable growth. The publicly listed group has around 29,700 employees and over 280 locations in more than 40 countries.
ANDRITZ METALS
ANDRITZ Metals is – via the Schuler Group – one of the world's leading suppliers of technologies, plants and digital solutions in metal forming. The product portfolio also includes automation and software solutions, process know-how and service. In the metals processing segment, the business area offers innovative, sustainable and market-leading solutions for the production and processing of flat products, for welding systems and furnaces with its own burner solutions, as well as services for the metals processing industry.