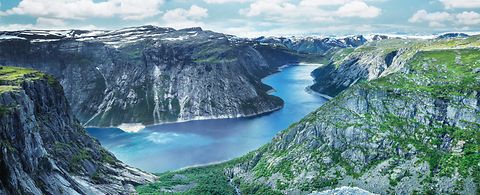 ANDRITZ HYDRO to supply electro- and hydromechanical equipment for the Ñuble hydropower plant, Chile
2015/02/02
International technology Group ANDRITZ has received an order from Hidroeléctrica Ñuble, a subsidiary of the Chilean utility company Eléctrica Puntilla, to supply the electro- and hydromechanical equipment for the new Ñuble hydropower plant, Chile.
The order value is more than 50 million euros. Commissioning is scheduled for the first half of 2017.

The scope of supply includes two Francis turbines and generators, the balance of plant, control and protection equipment, as well as the intake and diversion gates.

The run-of-river hydropower station is located on the Ñuble River near the town of San Fabián in the Bío-Bío Region and will supply a total output of 136 megawatts, providing 700 gigawatt-hours per year of clean energy to the Chilean grid.
– End –
The ANDRITZ GROUP
The ANDRITZ GROUP is a globally leading supplier of plants, equipment, and services for hydropower stations, the pulp and paper industry, the metalworking and steel industries, and solid/liquid separation in the municipal and industrial sectors. The publicly listed, international technology Group is headquartered in Graz, Austria, and has a staff of around 24,100 employees. ANDRITZ operates over 250 production sites as well as service and sales companies all around the world. The ANDRITZ GROUP ranks among the global market leaders in all four of its business areas. One of the Group's overall strategic goals is to strengthen and extend this position. At the same time, the company aims to secure the continuation of profitable growth in the long term.

ANDRITZ HYDRO
ANDRITZ HYDRO supplies electromechanical equipment for hydropower stations. With over 170 years of accumulated experience and more than 30,000 turbines installed totaling approximately 420,000 megawatts of output, the business area is one of the world's leading system suppliers, offering the complete product portfolio, including turbines, generators, and additional equipment of all types and sizes: "from water to wire" for small-scale and large hydropower stations up to outputs of more than 800 megawatts per turbine unit. ANDRITZ HYDRO is also well-positioned in the growing maintenance, refurbishment, and upgrade market for existing hydropower plants. Pumps (for water transport, irrigation, and applications for various industries) and turbo-generators for thermal power stations are also part of the business area.