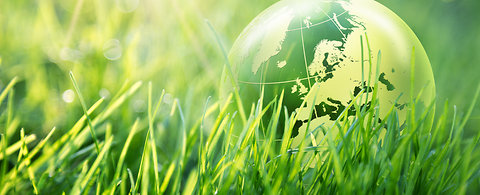 ANDRITZ MeWa to supply innovative dismantling technology to REMONDIS, Germany
2015/06/01
ANDRITZ MeWa, part of international technology Group ANDRITZ, has received an order from REMONDIS Electrorecycling to rebuild and modernize the existing refrigerator recycling plant in Berlin, Germany.
Start-up is scheduled for the fourth quarter of 2015.
As the main equipment, ANDRITZ MeWa will supply the cross-flow shredder QZ 2500, a new dismantling stage for refrigerators, including control system and visualization of the entire plant. Unlike multi-stage cutting technologies, rotating chains in the QZ 2500 dismantle the various components and materials quickly and efficiently. This improves material separation and minimizes wear.
With the new QZ technology from ANDRITZ MeWa, REMONDIS can make even better use of the raw materials from old equipment in future, at the same time ensuring that the refrigerators are recycled in a sustainable process. Collection and processing of refrigerators of all types and sizes is a main focus of the REMONDIS-Rückbauzentrum in Berlin. Approximately 35,000 tons of electrical scrap can be processed here every year. The metals recovered are passed on for further processing as secondary raw materials. Special treatment plants dispose of the plastics and contaminants removed. Refrigerants and foaming agents are recovered and disposed of in accordance with CENELEC DIN EN 50574.
– End –
The ANDRITZ GROUP
ANDRITZ is a globally leading supplier of plants, equipment, and services for hydropower stations, the pulp and paper industry, the metalworking and steel industries, and for solid/liquid separation in the municipal and industrial sectors. The publicly listed technology Group is headquartered in Graz, Austria, and has a staff of almost 25,000 employees. ANDRITZ operates over 250 sites worldwide.
ANDRITZ MeWa
ANDRITZ MeWa is a part of the ANDRITZ GROUP and has been developing and building shredding and crushing machines as well as turnkey recycling plants for many different applications for over 30 years. The main focuses are processing of electrical and electronic scrap, refrigerators, metal composite materials, domestic and industrial waste, old tires, oil filters, but also organic waste for biogas plants. The company is based in Gechingen, Germany.