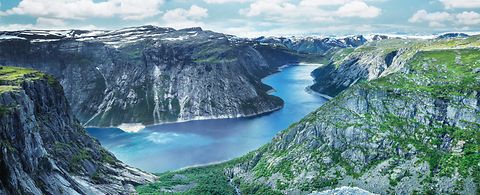 ANDRITZ HYDRO to supply electromechanical equipment for the Shongtong Karchham hydropower plant, India
2015/06/11
International technology Group ANDRITZ has received an order from Himachal Pradesh Power Corporation Ltd. to supply the complete electromechanical equipment for the new Shongtong Karchham hydropower plant in Himachal Pradesh, India.
Commissioning is scheduled for 2019. The plant will have a total output of 450 megawatts and provide clean and renewable energy for approximately 800,000 Indian households.

The run-of-the-river hydropower station with an underground power house will be located on the river Satluj in the Kinnaur district. The project is funded by Germany's largest promotional bank, KfW, and will thus comply with KfW's comprehensive environmental and social standards.

ANDRITZ HYDRO is currently executing two other projects for the state-owned utility company Himachal Pradesh Power Corporation Ltd.. Himachal Pradesh is one of the most important hydropower regions in India, representing a hydropower potential of about 20 gigawatts, which is roughly one quarter of India's total hydropower potential.

– End –
The ANDRITZ GROUP
ANDRITZ is a globally leading supplier of plants, equipment, and services for hydropower stations, the pulp and paper industry, the metalworking and steel industries, and for solid/liquid separation in the municipal and industrial sectors. The publicly listed technology Group is headquartered in Graz, Austria, and has a staff of almost 25,000 employees. ANDRITZ operates over 250 sites worldwide.​​​​​​​

ANDRITZ HYDRO
ANDRITZ HYDRO supplies electromechanical equipment for hydropower stations. With over 170 years of accumulated experience and more than 30,000 turbines installed totaling approximately 420,000 megawatts of output, the business area is one of the world's leading system suppliers, offering the complete product portfolio, including turbines, generators, and additional equipment of all types and sizes: "from water to wire" for small-scale and large hydropower stations up to outputs of more than 800 megawatts per turbine unit. ANDRITZ HYDRO is also well-positioned in the growing maintenance, refurbishment, and upgrade market for existing hydropower plants. Pumps (for water transport, irrigation, and applications for various industries) and turbo-generators for thermal power stations are also part of the business area.