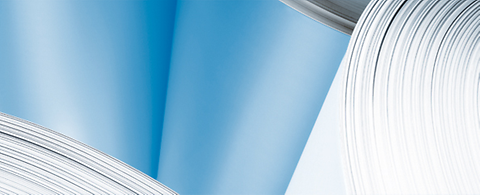 ANDRITZ acquires Euroslot KDSS, France: Strengthening of filtration and separation service business
2015/06/29
International technology Group ANDRITZ has acquired Euroslot KDSS, headquartered in Scorbé Clairvaux, France, including its subsidiaries in China and India.
The company, which will be renamed ANDRITZ Euroslot, designs and manufactures filtration and separation equipment for the pulp and paper industry, the water and waste water treatment segment, and other industrial applications.
ANDRITZ Euroslot will be integrated into the ANDRITZ PULP & PAPER business area, thus enabling the company to provide full support and service to its customers worldwide based on ANDRITZ's strong technological expertise, financial background, and global presence.
– End –
The ANDRITZ GROUP
ANDRITZ is a globally leading supplier of plants, equipment, and services for hydropower stations, the pulp and paper industry, the metalworking and steel industries, and for solid/liquid separation in the municipal and industrial sectors. The publicly listed technology Group is headquartered in Graz, Austria, and has a staff of almost 25,000 employees. ANDRITZ operates over 250 sites worldwide.
ANDRITZ PULP & PAPER
ANDRITZ PULP & PAPER is a leading global supplier of equipment, systems, and services for the production and processing of all types of pulps, paper, tissue, and cardboard. The technologies cover the processing of logs, annual fibers, and waste paper; the production of chemical pulp, mechanical pulp, and recycled fibers; the recovery and reuse of chemicals; the preparation of paper machine furnish; the production of paper, tissue, and board; the calendering and coating of paper; as well as treatment of reject materials and sludge. The service range includes modernization, rebuilds, spare and wear parts, service and maintenance, as well as machine transfer and second-hand equipment. Biomass, steam, and recovery boilers, as well as gasification plants for power generation, flue gas cleaning plants, production equipment for biofuel (second generation), biomass torrefaction equipment, plants for the production of nonwovens, dissolving pulp, plastic films, and panelboards (MDF), and recycling plants are also allocated to the business area.