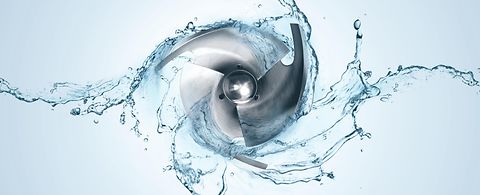 ANDRITZ Ritz to supply pumps and booster stations for a drinking water treatment plant in Iraq
2015/08/19
International technology Group ANDRITZ will supply 121 pumps and 18 booster stations for a new drinking water treatment plant in Samawa, Iraq, on behalf of PWT Wasser- und Abwassertechnik, Germany.
The new plant will pump up 220,000 m³ of water from a branch of the river Euphrat, which will then be processed into drinking water, fed to a pipework, and distributed to end-consumers via nine pumping stations.

After having received the first such order two years ago and the supply of 35 pumps in 2014, ANDRITZ was now awarded this follow-up order, which will be completed by the end of 2015.

– End –
The ANDRITZ GROUP
ANDRITZ is a globally leading supplier of plants, equipment, and services for hydropower stations, the pulp and paper industry, the metalworking and steel industries, and for solid/liquid separation in the municipal and industrial sectors. The publicly listed technology Group is headquartered in Graz, Austria, and has a staff of almost 25,000 employees. ANDRITZ operates over 250 sites worldwide.