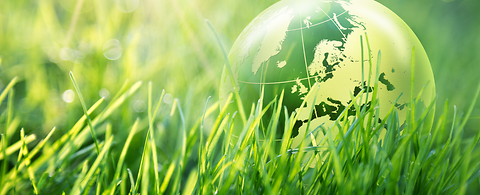 ANDRITZ MeWa presents new cross-flow shredder generation for biogas facilities
2015/10/14
ANDRITZ MeWa, member of international technology Group ANDRITZ, has further developed its proven cross-flow shredder for substrate treatment in biogas facilities (Bio-QZ).
Above all, the new Bio-QZ generation features even easier maintenance.
ANDRITZ MeWa's Bio-QZ is used in hundreds of European biogas facilities for processing many different input materials, such as organic waste, corn silage, grass clippings, sugar beets, cattle and horse manure, as well as packaged food that has passed its sell-by date. Flexible tools inside the machine produce a homogeneous substrate that leads to faster gas formation, shorter fermentation time, and higher gas yield overall in the fermenter. This makes the entire plant more profitable. Any foreign objects present, such as packaging, are detached from the organic material and can be removed more easily. The new Bio-QZ generation has a compact and, at the same time, stable machine design and is offered in 900 mm, 1200 mm, and 1600 mm sizes.
Development work focused mainly on even easier maintenance. Besides a significant increase in the size of the maintenance port, access to the discharge, belt, and belt pulleys has been simplified. In addition, the wear plates can be replaced more easily. The new discharge geometry helps the material to pass through the machine smoothly without any blockages. The sealing system was also completely revised to give greater protection to the machine.
In addition to the classic chains for the treatment process, ANDRITZ Mewa offers many other accelerating and shredding elements for optimum substrate treatment. Depending on the input material and the desired effect, these elements are combined to provide tailored customer solutions. The elements can be upgraded further to achieve longer service life.
ANDRITZ MeWa will present the new Bio-QZ for the first time at Agritechnica in Hanover (November 10 to 14, 2015, booth A11, hall 18).
– End –
The ANDRITZ GROUP
ANDRITZ is a globally leading supplier of plants, equipment, and services for hydropower stations, the pulp and paper industry, the metalworking and steel industries, and for solid/liquid separation in the municipal and industrial sectors. The publicly listed technology Group is headquartered in Graz, Austria, and has a staff of almost 25,000 employees. ANDRITZ operates over 250 sites worldwide.
ANDRITZ MeWa
ANDRITZ MeWa is a part of the ANDRITZ GROUP and has been developing and building shredding and crushing machines as well as turnkey recycling plants for many different applications for over 30 years. The main focuses are processing of electrical and electronic scrap, refrigerators, metal composite materials, domestic and industrial waste, old tires, oil filters, but also organic waste for biogas plants. The company is based in Gechingen, Germany.