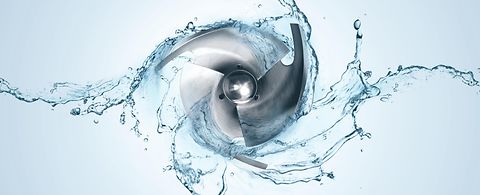 ANDRITZ HYDRO to supply eleven split-case pumps for the water supply of Hohhot, China
2015/11/01
International technology Group ANDRITZ has received an order from Hohhot Water Supply to equip two pumping stations in the city of Hohhot in North China with six and five double-flow split-case pumps, respectively.
Start-up is scheduled for late 2015.

The two pumping stations will deliver 200,000 cubic meters of water per hour from the Yellow River to the city of Hohhot, the capital of the Inner Mongolia autonomous region with a population of around one million. As the Yellow River carries large quantities of sand, the pumps will be provided with a special highly resistant coating.

– End –
The ANDRITZ GROUP
ANDRITZ is a globally leading supplier of plants, equipment, and services for hydropower stations, the pulp and paper industry, the metalworking and steel industries, and for solid/liquid separation in the municipal and industrial sectors. The publicly listed technology Group is headquartered in Graz, Austria, and has a staff of almost 25,000 employees. ANDRITZ operates over 250 sites worldwide.

ANDRITZ HYDRO
ANDRITZ HYDRO is one of the leading global suppliers of electromechanical equipment for hydropower plants. With over 170 years of accumulated experience and more than 30,000 turbines installed, totaling approximately 420,000 megawatts output, the business area supplies the complete product range, including turbines, generators, and additional equipment of all types and sizes – "from water to wire" for small hydro applications up to large hydropower plants with outputs of more than 800 megawatts per turbine unit. ANDRITZ HYDRO is also well positioned in the growing modernization, refurbishment, and upgrade market for existing hydropower plants. Pumps (for water transport, irrigation of agricultural land, and applications in various industries) and turbogenerators for thermal power plants are also allocated to the business area.