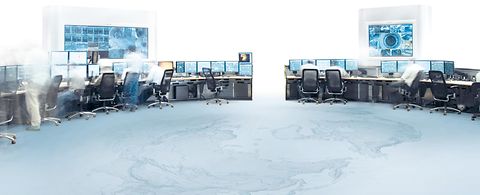 ANDRITZ AUTOMATION to deliver process control systems for Haile Gold Mine, USA
2015/11/25
ANDRITZ AUTOMATION, part of international technology Group ANDRITZ, has received an order to supply process control systems for the Haile Gold Mine in Kershaw, South Carolina, USA.
The mine is currently in construction and will commence commercial production in early 2017.
The order includes design and supply of the process control application software and an ANDRITZ dynamic process simulator for operator training. ANDRITZ AUTOMATION will configure the programmable logic controller and human machine interface, which includes wireless tablets for mobile plant operation. The simulator will allow operators to be trained prior to operating the real plant on the core processes so they can respond to start-up, shutdown, and abnormal operations in a risk-free environment.
Located in Lancaster County, the Haile Gold Mine was one of the first operating gold mines in the United States. Established long before the gold rush of California, the mine was discovered in 1827 and has been operated on and off for nearly 200 years. Under the ownership of OceanaGold Corporation, the mine is transforming regional economic development while setting new standards for environmental protection throughout the industry. The project will create more than 800 jobs during construction and 300 long-term jobs upon completion in an effort to make the mine one of the industry's most productive and environmentally sound operations throughout the United States.
– End –
The ANDRITZ GROUP
ANDRITZ is a globally leading supplier of plants, equipment, and services for hydropower stations, the pulp and paper industry, the metalworking and steel industries, and for solid/liquid separation in the municipal and industrial sectors. The publicly listed technology Group is headquartered in Graz, Austria, and has a staff of almost 25,000 employees. ANDRITZ operates over 250 sites worldwide.
ANDRITZ AUTOMATION
ANDRITZ AUTOMATION helps industrial facilities around the world to realize their full potential by maximizing output, minimizing costs, and optimizing operations. The experienced ANDRITZ AUTOMATION team focuses on the design of electrical, control, and instrumentation systems, drawing on some of the world's leading simulation, advanced process control, and operator training tools. ANDRITZ AUTOMATION is a technology leader in several industries, including pulp and paper, oil sands, mining, lime, chemicals, and power.