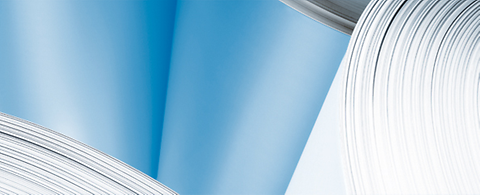 ANDRITZ to supply biomass boiler island to Helsingør Kraftvarmeværk A/S, Denmark
2016/06/26
International technology Group ANDRITZ has received an order from the regional Danish municipality Helsingør Kraftvarmeværk A/S to deliver a biomass boiler island for its combined heat and power plant. With the new boiler, natural gas is replaced by biomass in energy production. The plant will supply heat and power to the Helsingør community in the northern part of Sjælland island, Denmark. Start-up of the boiler is scheduled for the end of 2018.
The scope of supply includes the boiler island (from fuel silos to boiler outlet), based on ANDRITZ' well-proven bubbling fluidized bed design, which combines high efficiency with excellent environmental performance. The boiler will burn wood-based biomass (forest residue, bark, sawdust, and wood chips) and generate 75 t/h of steam to power an existing turbine.
This project will be ANDRITZ' first biomass boiler supplied to a customer in Denmark, and it is another example of sustainable biomass replacing fossil fuels in an efficient and environmentally friendly concept.
– End –

The ANDRITZ GROUP
ANDRITZ is a globally leading supplier of plants, equipment, and services for hydropower stations, the pulp and paper industry, the metalworking and steel industries, and for solid/liquid separation in the municipal and industrial sectors. The publicly listed technology Group is headquartered in Graz, Austria, and has a staff of approximately 24,200 employees. ANDRITZ operates over 250 sites worldwide.
ANDRITZ PULP & PAPER
ANDRITZ PULP & PAPER is a leading global supplier of equipment, systems, and services for the production and processing of all types of pulp, paper, tissue, and cardboard. The technologies cover the processing of logs, annual fibers, and waste paper; the production of chemical pulp, mechanical pulp, and recycled fibers; the recovery and reuse of chemicals; the preparation of paper machine furnish; the production of paper, tissue, and cardboard; the calendering and coating of paper; as well as treatment of reject materials and sludge. The service range includes modernization, rebuilds, spare and wear parts, service and maintenance, as well as machine transfer and second-hand equipment. Biomass, steam, and recovery boilers, as well as gasification plants for power generation, flue gas cleaning plants, plants for the production of nonwovens, dissolving pulp, and panelboards (MDF), as well as recycling plants are also allocated to the business area.