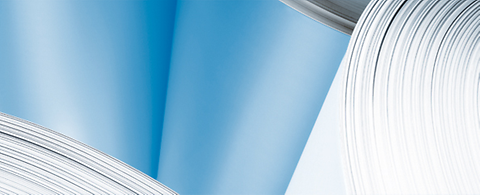 ANDRITZ to supply Malaysia's first automatic recycling plant for refrigerators and electrical/electronic scrap from private households
2016/09/19
ANDRITZ MeWa, part of international technology Group ANDRITZ, has received an order from Shan Poornam Green Tech, a subsidiary of Shan Poornam Metals Sdn Bhd, a company specializing in scheduled waste and non-scheduled waste recycling with headquarters in Penang, Malaysia, to supply an automatic recycling plant for refrigerators and electrical/electronic waste and recovery of chlorofluorocarbon (CFC) and equivalent.
As from mid-2017, the plant located in Seberang Perai in the state of Penang will process annually around 300,000 old refrigerators and up to 60,000 tons of electrical and electronic scrap from private households, such as washing machines, household appliances, and ICT equipment including computers, in an environmentally friendly way.
A central element of the recycling plant is ANDRITZ MeWa's QZ 2000 Cross-Flow Shredder. Unlike multi-stage cutting technologies, rotating chains in the QZ dismantle the various components and materials quickly and efficiently in an environmentally friendly way. The single parts can then be separated into individual fractions, such as iron, copper, aluminum, and plastics. In addition, batteries and condensers remain intact and can be sorted without leaking any contaminants. When processing refrigerators and air-conditioning units, the fully enclosed system ensures that any gases escaping, like CFC and pentane, can be removed by suction and disposed of by environmentally friendly methods.
This first automatic processing plant for refrigerators and electrical/electronic scrap in Malaysia is an important milestone by Shan Poornam Metals in developing and extending recycling management in Malaysia. There is a plan to set up 86 collection centers for household electrical/electronic scrap as part of a subsidy program over a period of five years to ensure continuous utilization of the capacity of the new recycling plant.
– End –
The ANDRITZ GROUP
ANDRITZ is a globally leading supplier of plants, equipment, and services for hydropower stations, the pulp and paper industry, the metalworking and steel industries, and for solid/liquid separation in the municipal and industrial sectors. The publicly listed technology Group is headquartered in Graz, Austria, and has a staff of approximately 24,500 employees. ANDRITZ operates over 250 sites worldwide.
ANDRITZ MeWa
ANDRITZ MeWa is a part of the ANDRITZ GROUP and has been developing and building shredding and crushing machines as well as turnkey recycling plants for many different applications for over 30 years. The main focuses are processing of electrical and electronic scrap, refrigerators, metal composite materials, domestic and industrial waste, old tires, oil filters, as well as organic waste for biogas plants. The company is based in Gechingen, Germany.
Shan Poornam Green Tech
Shan Poornam Metals Sdn Bhd (SPM) is a top solution provider for handling both hazardous and non hazardous waste and licensed by DOE Malaysia. Shan Poornam Green Tech is a subsidiary of Shan Poornam Metals and is specialized in household e-waste recycling.
For further information, please contact:
Mr. Selvakumar Shanmugam Chetty (Chief Executive Officer)
s_kumar@ensspm.com, www.shanpoornammetals.com