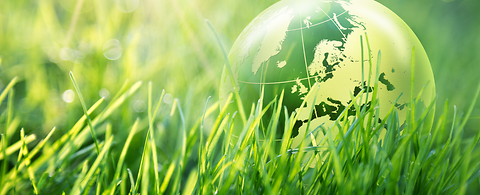 ANDRITZ MeWa successfully starts up new QZ 2500 cross-flow shredder at UFH RE-cycling
2017/03/21
ANDRITZ MeWa, part of international technology Group ANDRITZ, has successfully commissioned the QZ 2500 cross-flow shredder supplied to UFH RE-cycling in Kematen, Ybbs, Austria.
This unit was installed in the existing recycling plant for refrigerators in record time within just a few weeks and replaces the old QZ 2000 cross-flow shredder supplied in 2009 – also by ANDRITZ MeWa – and which has recycled roughly 1.8 million refrigerators since then. With the new QZ 2500 cross-flow shredder, the annual capacity of the recycling plant is increased substantially.
The QZ cross-flow shredder is the heart of the plant and shreds the refrigerators in a particularly fast and careful process that is also environmentally friendly. After being shredded by the QZ, the fractions containing valuable substances, such as aluminum, copper, iron, and plastics, are removed using suitable separation technology and supplied ready for sale. The environmentally harmful gases contained in the cooling liquids and insulation of refrigerators are removed completely by suction and collected.
In addition to the customer's great satisfaction with the existing technologies, the many improvements in the new machine generation manufactured in Graz also proved decisive for the customer to invest once again in ANDRITZ MeWa technologies.
– End –
The ANDRITZ GROUP
ANDRITZ is a globally leading supplier of plants, equipment, and services for hydropower stations, the pulp and paper industry, the metalworking and steel industries, and for solid/liquid separation in the municipal and industrial sectors as well as for animal feed and biomass pelleting. Other important business segments include automation and service business. In addition, the international group is also active in the energy generating sector (steam boiler plants, biomass boilers, recovery boilers, and gasification plants) and in environmental technology (flue gas cleaning plants), and offers equipment for the production of nonwovens, dissolving pulp, and panelboard (MDF). The publicly listed technology Group is headquartered in Graz, Austria, and has a staff of approximately 25,200 employees. ANDRITZ operates more than 250 sites in over 40 countries.
ANDRITZ MeWa
ANDRITZ MeWa is a part of the ANDRITZ GROUP and has been developing and building shredding and crushing machines as well as turnkey recycling plants for many different applications for over 30 years. The main focuses are processing of electrical and electronic scrap, refrigerators, metal composite materials, domestic and industrial waste, old tires, oil filters, as well as organic waste for biogas plants. The company is based in Gechingen, Germany.