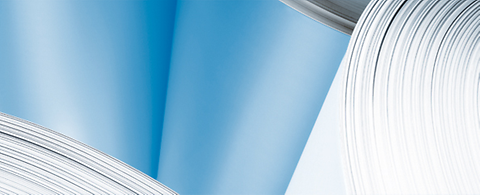 ANDRITZ to rebuild board machine for Knauf Petroboard
2017/06/13
International technology Group ANDRITZ has received an order from AO Knauf Petroboard to rebuild the KM 2 board machine at its mill in Kommunar, Russia. The board machine – with a basis weight range from 100-320 g/m2, a working width of 4,260 mm, and a design speed of 700 m/min – has an annual capacity of 155,000 t/a for production of gypsum board made of 100% waste paper raw material.
Start-up is scheduled for the fourth quarter of 2018.
The rebuild includes the supply of a new wire section with three PrimeForm SW Fourdrinier wires and new PrimeFlow SW headboxes, one of which contains a PrimeProfiler F consistency profiling system.
ANDRITZ will also supply the main components in the approach flow systems for the top, filler, and back layers at KM 2. The scope of supply comprises several ModuScreen HB-E screens, which combine lowest energy requirements with minimum pulsations at lowest fiber loss. A new ANDRITZ couch pit pulper will manage broke handling. In order to significantly improve water management of the mill, a fiber recovery system with an ANDRITZ save-all Disc Filter will be installed.
ANDRITZ AUTOMATION will deliver a complete new Multi Motor Drive for the entire machine as well as the electrification and automation equipment. The delivery will be handled on an EPC basis, where ANDRITZ takes responsibility for the installation work, including piping and cabling, as well as the required supervision works related to erection, commissioning, and training.
– End –
The ANDRITZ GROUP
ANDRITZ is a globally leading supplier of plants, equipment, and services for hydropower stations, the pulp and paper industry, the metalworking and steel industries, and for solid/liquid separation in the municipal and industrial sectors as well as for animal feed and biomass pelleting. Other important business segments include automation and service business. In addition, the international Group is also active in the power generating sector (steam boiler plants, biomass boilers, recovery boilers, and gasification plants) and in environmental technology (flue gas cleaning plants) and offers equipment for the production of nonwovens, dissolving pulp, and panelboard as well as recycling plants. The publicly listed technology Group is headquartered in Graz, Austria, and has a staff of approximately 25,200 employees. ANDRITZ operates more than 250 sites in over 40 countries.
ANDRITZ PULP & PAPER
ANDRITZ PULP & PAPER is a leading global supplier of complete plants, systems, equipment, and comprehensive services for the production and processing of all types of pulp, paper, tissue, and cardboard. The technologies cover the processing of logs, annual fibers, and waste paper; the production of chemical pulp, mechanical pulp, and recycled fibers; the recovery and reuse of chemicals; the preparation of paper machine furnish; the production of paper, tissue, and cardboard; the calendering and coating of paper; as well as the treatment of reject materials and sludge. The service offering includes system and machine modernization, rebuilds, spare and wear parts, on-site and workshop services, optimization of process performance, maintenance and automation solutions, as well as machine relocation and second-hand equipment. Biomass, steam, and recovery boilers, as well as gasification plants for power generation, flue gas cleaning plants, plants for the production of nonwovens, dissolving pulp, and panelboard (MDF), as well as recycling plants are also part of this business area.
KNAUF – A FAMILY BUSINESS
Knauf is one of the leading manufacturers of building materials and systems in Europe and far beyond. Knauf is operating worldwide, with production facilities and sales organizations on all five continents in more than 80 countries and at more than 220 locations. Knauf plants produce modern dry-lining systems, plasters and accessories, thermal insulation composite systems, paints, floor screed and floor systems, equipment and tools for applying these products, as well as insulation materials.
AO KNAUF PETROBOARD
AO KNAUF PETROBOARD is a Russian structural unit of the international KNAUF Group, which has been investing in Russia for almost 25 years. KNAUF has 15 new or fully renovated production companies in Russia, with 36 production plants manufacturing 1,400 products.
KNAUF PETROBOARD has a leading position on the markets in Russia and the CIS countries in manufacture of packaging and wall lining board used to make gypsum plasterboard. The main raw material used in the manufacture of lining board is waste paper. Implementation of this project will provide the means to cover the growing demand for lining board from companies in Russia and the CIS countries and make them less dependent on import of these products.